Russians illegally move another 450 Ukrainian children from occupied territories to Russia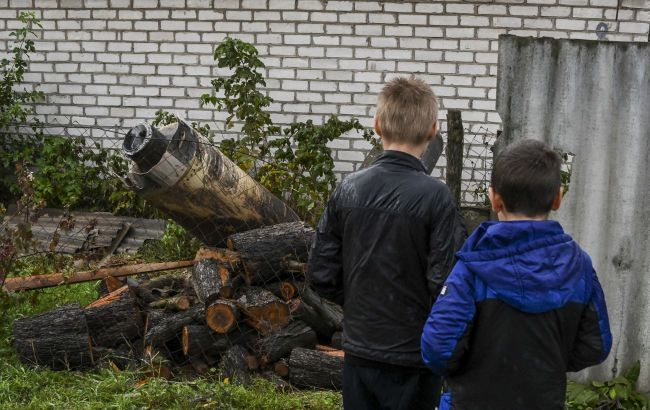 Russians illegally move another 450 Ukrainian children from occupied territories to Russia (Photo: Getty Images)
According to the Center for National Resistance, Russian occupying forces have reportedly transported an additional 450 children from the temporarily occupied territories of Ukraine to Russia.
In recent times, Russian invaders moved 50 high school students to Yaroslavl in an attempt to persuade them to enroll at the local Demidov University.
Moreover, Russians are taking children to summer camps under the pretense of providing "recreational" activities. Specifically:
200 children from Dovzhansk to Anapa.
200 children to the Krasnodar region, including 150 from Kakhovka and Genichesk districts of the Kherson region, as well as 50 children from the temporarily occupied territories of Zaporizhzhia region.
In these camps, children are subjected to concerts featuring "Russian celebrities" and are subjected to "patriotic education," during which local educators attempt to influence their mindset. Often, these children are not returned to Ukraine.
Russian-orchestrated transport of Ukrainian children to Russia
Since the beginning of the full-scale war, Russia has been deporting Ukrainian children en masse from the occupied territories. These children are taken to Crimea, the Russian Federation, or Belarus under the guise of "recreation" or vacationing in camps.
For instance, in early June, Russian occupying forces transported 150 Ukrainian children from the temporarily occupied area of Luhansk region to Russia. Furthermore, they intend to take an additional 750 children.
At the end of June, Russians planned to deport 300 children from the Zaporizhzhia region to the Chuvash Republic.
Recently, German Minister of Foreign Affairs Annalena Baerbock, during her address to the United Nations Security Council, expressed the need for the organization to unite efforts with the Ukrainian government, other states, and international organizations to ensure the return of Ukrainian children abducted by Russians.