Russians want to build new railway branch to Crimea in deep rear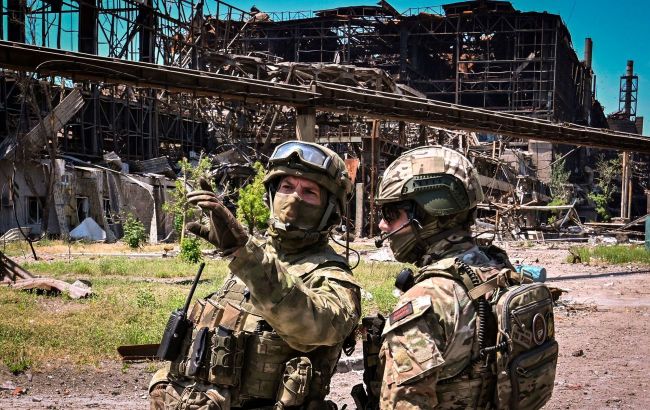 Illustrative photo (Photo: Getty Images)
Russian occupiers are preparing for the loss of their logistical routes, so they want to build a new railway branch from Rostov-on-Don through temporarily occupied Ukrainian cities such as Mariupol, Berdyansk, and Melitopol along the coast of the Azov Sea to Crimea, according to the mayor of Melitopol, Ivan Fedorov.
According to the mayor, such a route in the future may become the only logistical pathway for occupiers to transport troops and equipment.
The reason for this is the "unreliable" situation with the Crimean Bridge, which has been damaged in attacks by the Ukrainian Defense Forces and is frequently blocked by the Russians. Additionally, other logistical routes of the enemy have been targeted by Ukrainian strikes.
Therefore, Russian occupiers have announced the construction of a new railway branch in the "deep rear" through Mariupol, Berdyansk, and Melitopol, closer to civilian facilities on the Azov Sea coast.
"In this way, they are trying not only to maintain a 'land corridor' to Crimea but also to improve movement along this 'land corridor,'" explained Fedorov.
He mentions that the Crimean Bridge often faces disruptions and closures and may soon stop functioning altogether. Furthermore, the existing railway near Tokmak is also at risk of being eliminated.
"So they understand that this will be the only route from temporarily occupied Crimea to the territory of Russia. Therefore, today they are constructing this logistics, laying new railway tracks to improve the transportation of military equipment and machinery because Crimea will soon become non-functional for them in this regard," said the mayor of Melitopol.
Occupiers are building a railway branch to Melitopol and Crimea
It was recently revealed that Russian occupiers have begun constructing a railway branch from Rostov-on-Don to Melitopol via Mariupol and Berdyansk. This development comes against the backdrop of information about the successes of the Ukrainian Defense Forces in the Zaporizhzhia region and increased explosions due to Ukrainian strikes on the occupiers' depots and military facilities in the Tokmak area.
Earlier, Mariupol's mayor's advisor, Petro Andriushchenko, revealed that Russian invaders were building a direct railway connection to the occupied cities of Mariupol, Volnovakha, and Donetsk. The invaders have already begun to prepare a railway bridge near the village of Hranitne across the Kalmius River.
According to Oleksandr Musiienko, Head of the Сenter of Military Law Research, the occupiers are constructing a railway branch from Rostov-on-Don to temporarily occupied Melitopol via the cities of Mariupol and Berdyansk in hopes of "securing" themselves in case of losing Tokmak, which the Ukrainian Armed Forces are preparing to liberate.