Russians unable to find volunteers in the occupied territories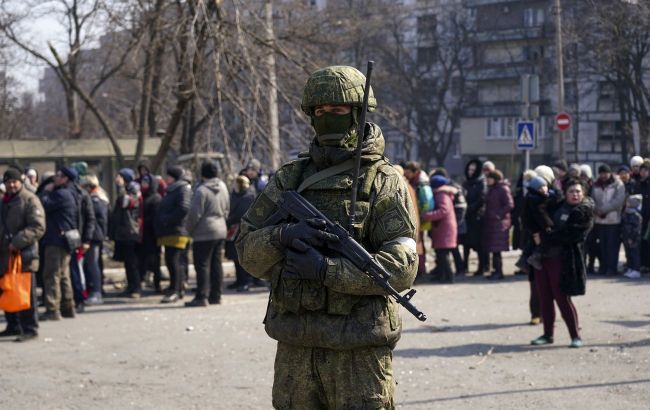 Russians were unable to find volunteers (photo: Getty Images)
Russian military forces reportedly faced difficulties in finding volunteers on the occupied territories of Ukraine, according to the National Resistance Center.
The Russian attempts to create pseudo-volunteer units on the temporarily occupied territories of Ukraine apparently faced challenges, as only a small percentage of locals were willing to serve in such battalions.
According to the enemy's estimates, these so-called Sudoplatov and Margelov battalions, which were created by collaborators in Zaporizhzhia and Kherson regions, respectively, have up to 7% of their personnel from the local population. The majority of the personnel are reportedly from Russia and mercenaries from Serbia.
This suggests that most of the local population in the temporarily occupied territories do not support the occupation and are not interested in participating in such volunteer battalions.
The situation in the occupied territories
Earlier, we reported that the Ukrainian IT army had disrupted the operation of service providers in the occupied territories, effectively cutting off the occupiers' communication.
We also noted that Russia's Federal Security Service (FSB) had dispatched psychologists to the occupied territories of Ukraine, aiming to extract vital information from the local population.
Ivan Fedorov, the Mayor of Melitopol, revealed that on the occupied territory of Ukraine, the Russians are not providing people with medications but rather sending them home to perish.