Russians try to counterattack in Bakhmut, but in vain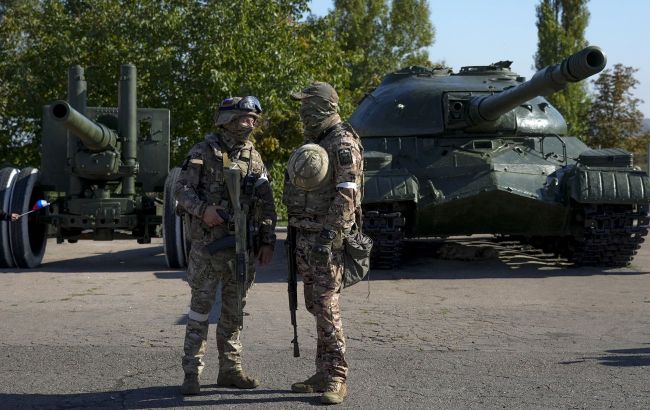 Russians are deploying reserves towards Bahmut (Photo: Getty Images)
Russian military forces are attempting to maintain their positions near Bakhmut and continuously deploying their reserves there, according to the spokesperson of the Operational Command East of the Armed Forces of Ukraine, Serhii Cherevatyi, for Ukrainian TV.
He mentioned that the Russians want to maintain their positions near Bakhmut.
"They (enemy - Ed.) continuously deploy reserves there and sometimes attempt counterattacks. We thwart these attempts. Recently, the enemy has not been successful in their counterattacks," the spokesperson said.
Cherevatyi noted that in the past day, the occupiers conducted over 1,150 artillery strikes using various types of mortars, small arms artillery, and multiple rocket launcher systems.
There were also 15 clashes, during which our troops eliminated 121 invaders, while 256 were injured. The Ukrainian troops destroyed four tanks, two self-propelled artillery units, two drones, and five Russian armored vehicles.
The situation in the Bakhmut direction
The Ministry of Defense reported that due to improvements in the operational situation and the alignment of the front line in the Bakhmut direction, the Ukrainian Armed Forces liberated an area of 7 square kilometers.
At the same time, military expert Konstiantyn Mashovets, in an interview with RBC-Ukraine, stated that there is currently no basis for the Russians to retreat from Bakhmut. He also mentioned that the information about them being in a semi-encirclement is an exaggeration.