Russians strike Kharkiv with S-300 missiles, hit factory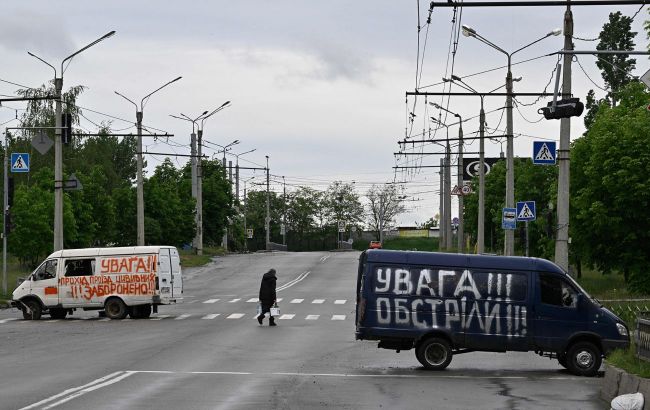 Photo: Occupiers once again shelled Kharkiv (Getty Images)
The Russian army attacked Kharkiv on the night of September 17. The occupiers used S-300 anti-aircraft missiles, reports the head of the Kharkiv Regional Military Administration, Oleh Synehubov.
At around 00:30, the occupiers launched a missile strike on Kharkiv. Four guided missiles from the S-300 anti-aircraft missile system were confirmed to have hit their target.
The Russian missiles struck a civilian enterprise building, resulting in a fire.
Synehubov did not provide information on whether there were casualties as a result of the shelling.
Second attack within a day
Yesterday, Russian invaders also targeted Kharkiv during the daytime. The occupiers hit an industrial zone in the Kharkiv region of Kholodnohirskyi district.
Later, the police reported that the Russian armed forces used Iskander-K missiles to attack Kharkiv for this assault.