Russians strike Antonivskyi Bridge in revenge for Chonhar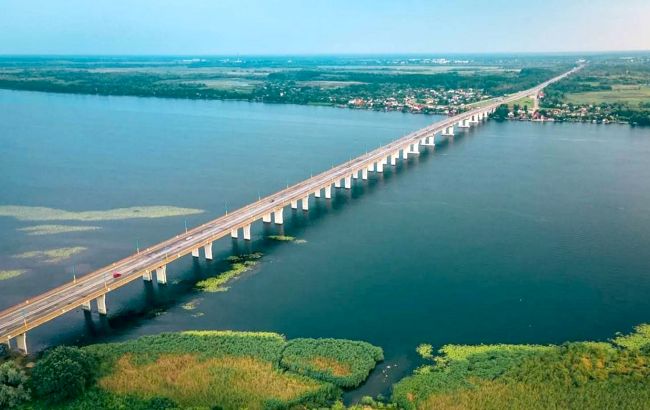 Antonivskyi Bridge, Ukraine, illustrative image (mil.in.ua)
Russian occupiers tactically struck the area around Antonivskyi Bridge during the night of June 23rd using aviation. That was most likely a revenge for Chonhar, Natalia Humeniuk, spokesperson for the South Operational Command told Ukrainian media.
According to Humeniuk, the occupiers are returning to the left bank of the Dnipro River in the Kherson region, from where they withdrew after the destruction of the Kakhovka HPP. At the same time, they are gradually increasing the number of strikes on populated areas on the right bank. The enemy is utilizing private two-story houses as positions for their attacks.
In the past 24 hours alone, as noted by the spokesperson of the South Operational Command, the Russians carried out 91 artillery shelling, resulting in six people being wounded.
"In particular, they struck the area around Antonivskyi Bridge, which they hadn't previously targeted, with a heavier focus on the Beryslavsky district. This can be seen as a form of retaliation for Chonhar," Humeniuk added.
Strike on Chonhar Bridge

On June 22nd, explosions were heard near the town of Chonhar, located on the border between the Kherson region and Crimea. It was later reported that the Chonhar Bridge had been damaged.
The Russian occupiers immediately claimed that the Ukrainian military had allegedly launched an attack using long-range Storm Shadow missiles. As noted by the Investigative Committee, a total of four missiles were reportedly fired. Images of debris with markings from the French company MBDA, the developer and manufacturer of Storm Shadow, were also published.
Experts point out that while the missile could have potentially accomplished the aforementioned task if it were indeed a Storm Shadow missile, "nothing would have been left of the bridge."