Russians shelled Zaporizhzhia region 99 times in a day, fatalities reported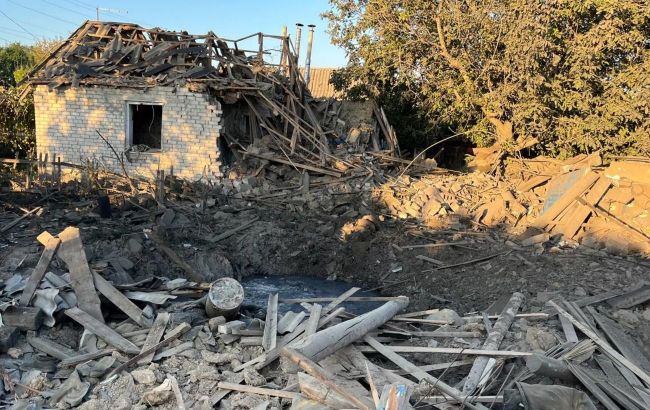 Russians shelled Zaporizhzhia region 99 times in a day (t.me/zoda_gov_ua)
Russian military launched 99 attacks on 24 towns in the Zaporizhzhia region over the past day. According to the head of the Zaporizhzhia Regional Military Administration Yurii Malashko and the Ministry of Internal Affairs, two people were killed as a result of enemy attacks.
Shelling of the Zaporizhzhia region
Seven Russian drones attacked multiple towns in the Zaporizhzhia region, including Hulyaipole, Zaliznychna, Chervone, Charivne, Novodarivka, and Mali Shcherbaky.
Five missile strikes from Multiple Rocket Launch Systems hit Novodarivka, Stepnohirsk, Kamianske, and Pavlivka.
Russian forces conducted three missile strikes on Stepne, and an aviation strike on Piatykhatky.
Additionally, in the past 24 hours, Russians carried out 83 artillery bombardments on Hulyaipole, Zaliznychnyi, Novoandriivka, Orikhove, Novodarivka, Malynivka, Levadne, Mala Tokmachka, Charivne, Chervone, Olhivske, Verkhnia Tersa, Bilohiria, Stepnohirsk, Kamianske, Mali Shcherbaky, Piatykhatky, Lobkove, Stepove, and Plavni.
Casualties
As a result of the missile strike on Stepne, a 77-year-old man and a 70-year-old woman lost their lives. A 64-year-old woman has been transported to a medical facility and is receiving necessary assistance.
The Ministry of Internal Affairs (MIA) reported that the Russian missile strike occurred around 2:00 AM.

Photo: Russians launched nearly a hundred strikes on Zaporizhzhia region over the past day(t.me/mvs_ukraine)
Destruction
Fifteen reports of destruction to residential buildings and infrastructure have been received.
The MIA informed that two residential buildings were completely destroyed, two more buildings were damaged, and windows were shattered in neighboring buildings as a result of the attack.
Night shelling of the Zaporizhzhia region
Explosions were heard in Zaporizhzhia overnight. This coincided with reports from the Air Force warning of ballistic threats.
Meanwhile, local Telegram channels reported three missile launches towards Zaporizhzhia from S-300 systems located near the occupied Tokmak.