Russians shelled Sumy region 31 times during one day - Four people dead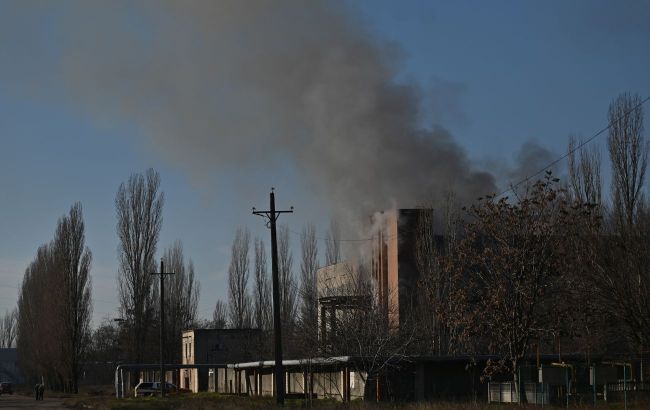 Russians shelled the border of the Sumy region 31 times (photo: GettyImages)
A total of 120 explosions have been recorded. Shelling affected the communities of Znob-Novhorodska, Novoslobidska, Velykopysarivska, Romenska, Sveska, Krasnopilska, Bilopilska, Khotynska, Seredyno-Budska, and Putyvlska.
Znob-Novhorodska, Sveska, and Novoslobidska communities: The enemy used mortars (8 explosions each) and artillery (1 explosion).
Velykopysarivska community: The Russians shelled with artillery (5 explosions) and mortars (5 explosions).
Romenska community: A Shahed-type UAV strike (1 explosion) was carried out on an educational institution in the city of Romny. The educational building was completely destroyed, resulting in 4 civilian casualties and 4 injuries.
Krasnopilska community: Mortar fire (26 explosions) and artillery fire (2 explosions) were recorded.
Bilopilska community: Mortar shelling (12 explosions) and MLRS (8 explosions) fire were reported.
Khotynska community: An explosive was dropped from a UAV copter-type VOG (1 explosion), and mortar shelling (7 explosions) was observed.
Seredyno-Budska community: The Russians attacked with artillery (10 explosions), mortars (7 explosions), and a grenade launcher (AGS) (8 explosions).
Putyvlska community: The enemy dropped 3 mines onto the community's territory.
The situation in Sumy region
Russians daily shell border towns in the Sumy region, using mortars, artillery, drones, and other types of weaponry.
Yesterday, around 10 in the morning, invaders struck a UAV at an educational institution in the Romny city. As a result of the strike, the school building was completely destroyed. It was reported that four people died, and four others were injured.