Russians shelled Kherson region - One fatality, one injured reported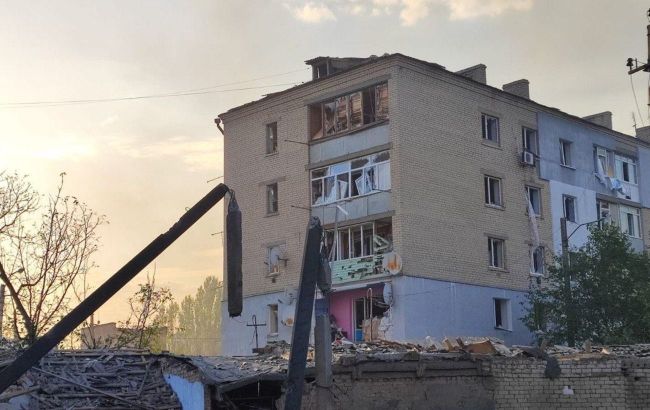 The Russians shelled Berislav and two other villages in the Kherson region (photo: t.me/khersonskaODA)
Russian occupiers have shelled the town of Berislav and two other settlements in the Kherson region. As a result of the enemy shelling, a man was killed, and a woman sustained injuries, reports the Kherson Regional Military Administration.
Shelling of Berislav
At approximately 16:50, Russian forces dropped two guided aerial bombs on a residential district in Berislav. The impact resulted in the destruction of garage buildings, shattered windows in medical facilities and residential buildings due to the shockwave, and damage to critical infrastructure objects.
Shelling of Tiahynka and Vesele
Due to the shelling of the village of Tuahynka, a man born in 1980 who was in the courtyard of a house sustained injuries.
Furthermore, the aggressors also targeted Vesele, where a 63-year-old woman was taken to the hospital with injuries to her limbs and a concussion.
Shelling of Kherson region
After the Ukrainian military liberated the right-bank part of the Kherson region, Russian forces have been daily shelling Kherson and other settlements in the region. They are using artillery against civilians and dropping aerial bombs.
Just tonight, the occupiers dropped 10 aerial bombs on the territory of the Kherson region, resulting in casualties and power outages on the outskirts of Kherson.