Russians shelled Kherson region: casualties reported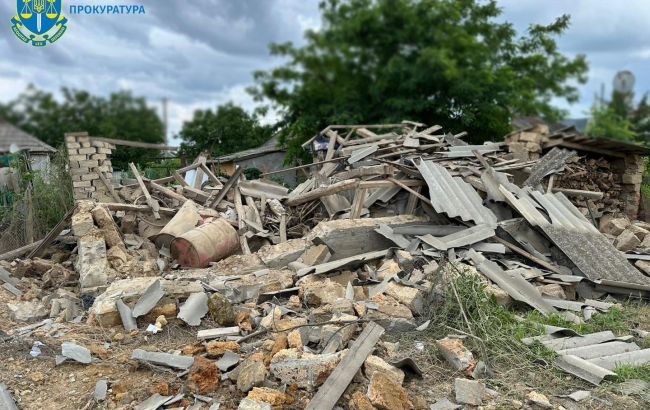 Russian shelling consequences (facebook.com/pgo.gov.ua
Russian forces have shelled the town of Bilozerka in the Kherson region today, June 26. According to the Office of the Prosecutor General, one woman was injured as a result of the attack.
Investigation reports that on June 26, 2023, at approximately 13:10, Russian military carried out artillery shelling of the town of Bilozerka in the Kherson region.
A local resident who was in the courtyard of her building was injured as a result of the enemy attack. The Kherson Regional State Administration explained that she was a resident of the town.
A music school, residential buildings, and economic structures were damaged as well. Law enforcement agencies have initiated a pre-trial investigation into the violation of laws and customs of war.
Situation in the Kherson region

Russian occupiers have been launching daily attacks on the de-occupied Kherson region since the liberation of the regional center by Ukrainian troops.
Yesterday, Russian forces shelled the Tiahynska town, resulting in one man injured.
Later, the Russians targeted Antonivka, injuring a 29-year-old man. Prior to that, Russian occupiers shelled residential neighborhoods in the city of Kherson. As a result of the strike, a 44-year-old civilian was killed.