Russians shelled Kherson on August 26 - Casualties reported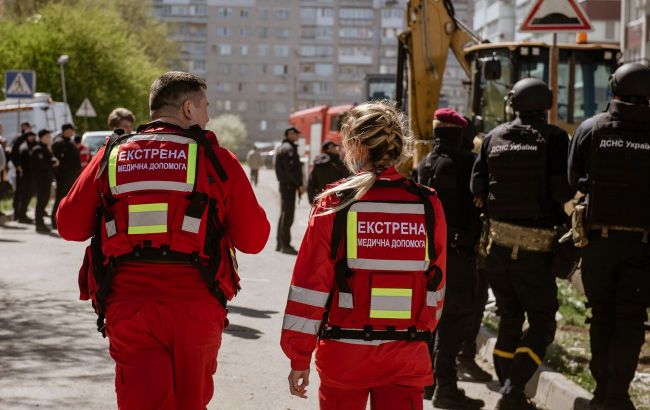 The Russians shelled Kherson (photo: Getty Images)
Russian occupiers shelled Kherson. As a result of the terrorist act, two women were injured, states the Telegram channel of the Kherson Regional State Administration.
"Throughout the day, the Russian army shelled the city center of Kherson," reported the administration.
According to the OVA (Regional State Administration), as a result of the enemy's attack, two local residents were injured:
A 41-year-old woman was injured and hospitalized with a concussion and leg injuries.

Another victim is a 70-year-old woman who suffered minor injuries. Medical personnel at the scene provided her with the necessary assistance.
The situation in the Kherson region
Russian occupiers have been shelling the Kherson region almost daily since the Ukrainian Defense Forces liberated the right bank of the Dnipro River. For their attacks, Russian military personnel have been using heavy weaponry, aviation, and drones.
On August 23 alone, Russians conducted 99 shelling attacks on the region, launching a total of 497 shells from mortars, artillery, tanks, Grad rocket systems, drones, and aircraft. In particular, 32 shells were fired at Kherson.
As a result of these shelling attacks in one day, seven people were injured.