Russians shell Nikopol in Dnipropetrovsk region with artillery, injuring a civilian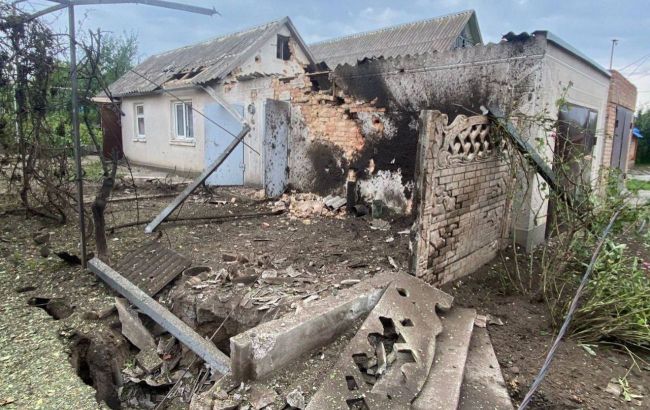 Photo: Russians attacked Nikopol with artillery (t.me/dnipropetrovskaODA)
Russian military shelled the city of Nikopol in the Dnipropetrovsk region with heavy artillery. As a result of the attack, a woman was injured, according to the Head of the Dnipropetrovsk Regional Military Administration Serhii Lysak.
"Today, Nikopol trembled from enemy shells. The Russian army covered the city with heavy artillery fire," he said.
As a result of the shelling, a 71-year-old woman was injured. She was hospitalized in moderate condition.
Additionally, 15 private houses, 6 outbuildings, vehicles, and 5 power transmission lines were damaged due to the attack.
Photo: Russians attacked Nikopol with artillery (t.me/dnipropetrovskaODA)
The situation in the Dnipropetrovsk region
The Dnipropetrovsk region is located near the frontline.
On August 7, the Russians shelled the city with artillery. As a result of the enemy attack, one man was killed, and another person was wounded.
On August 9, as a result of a Russian attack on the Nikopol district, a young man was killed, and three more people were injured.