Russians shell Krasnohorivka, Avdiivka in Donetsk region: Casualties reported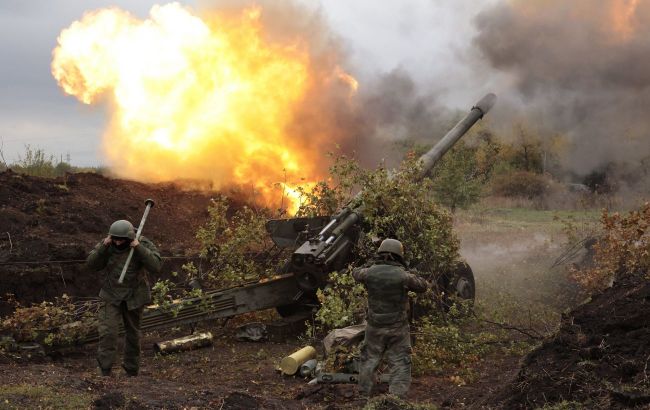 Russians shell Krasnohorivka,Avdiivka in Donetsk region (Getty Images)
Today, September 12, Russian troops shelled Krasnohorivka and Avdiivka in the Donetsk region with artillery. As a result of the attack, two people were killed, according to the Office of the Prosecutor General.
Shelling of Krasnohorivka
On the morning of September 12, Krasnohorivka came under enemy artillery fire.
One of the 152mm shells hit a private house where an 84-year-old woman and a 71-year-old man lived—both tragically lost their lives.
Another 70-year-old woman, who had been living with them and helping with household chores, suffered injuries, including burns and contusions. She has been hospitalized.
Shelling of Avdiivka
"Furthermore, two more civilians, an 82-year-old mother and her 55-year-old daughter, sustained shrapnel wounds and fractures due to enemy shelling that caught them in their own home in Avdiivka," the report states.
The injured have been transported to a medical facility to receive urgent medical assistance.
Among the consequences of the Russian army's attacks are damaged residential buildings and outbuildings. Pre-trial investigations have been initiated into criminal proceedings on violations of laws and customs of war.
Shelling in the Donetsk region
The settlements in the Donetsk region are subjected to daily shelling by Russian occupiers. Both frontline cities and villages in the region, as well as those in the relative rear suffer.
Recently, the occupiers shelled a private house in the village of Pivnichne. A family with children was affected as a result of the enemy attack.
Prior to this, Sloviansk in the Donetsk region was hit. A factory suffered damage.