Russians shell Kherson: 2 volunteers and 2 civilians injured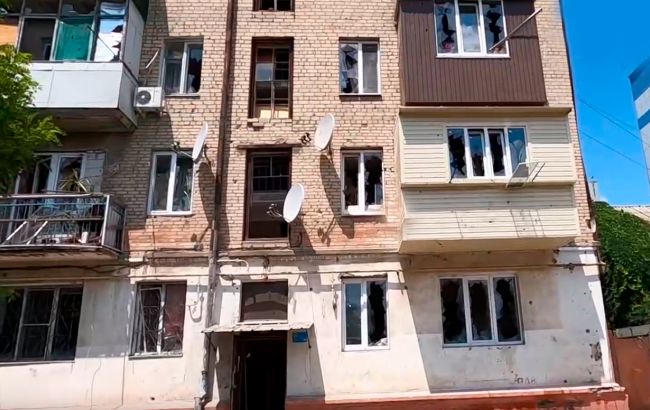 Russian occupants shelled a house in Kherson on June 22, injuring 4 people (Getty Images)
Russians launched an artillery attack on Kherson, Ukraine, this afternoon, on June 22nd. A residential building was hit, two civilians and two volunteers have been injured, Oleksandr Prokudin, the head of Kherson Regional Military Administration reported on his Telegram channel.
"This afternoon, the Russian military launched an artillery strike on a residential house. As a result of the enemy's attack, two individuals were wounded in their own yard," Prokudin said.
The enemy fire also targeted student volunteers from Rivne who were assisting the residents of Kherson.
"Two young men, aged 25 and 23," said Prokudin.
The civilians, an 86-year-old woman and a 25-year-old man, who have been injured are in critical condition. Doctors are fighting for their lives.
As for the volunteers, they sustained injuries of moderate severity, and medical professionals are providing them with necessary assistance.