Russians shell Dnipropetrovsk region with artillery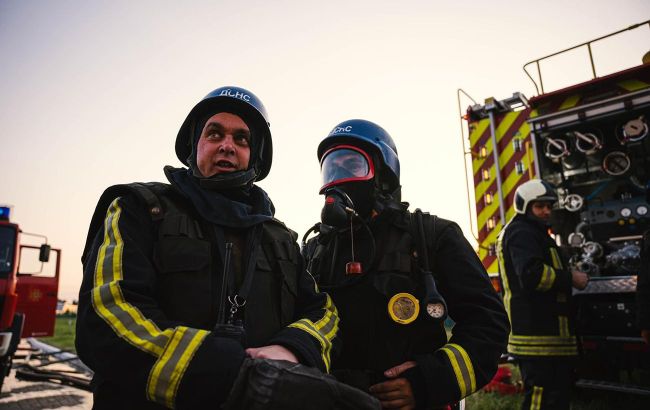 Illustrative photo (Getty Images)
On the night of September 19, Russian occupants shelled Nikopol and Marhanets in the Dnipropetrovsk region twice using artillery, resulting in one person injured, according to the head of the Dnipro Regional Military Administration Serhii Lysak.
According to the head of the Dnipro Regional Military Administration, Russian troops opened artillery fire on Nikopol and Marhanets. As a result, a 71-year-old man was wounded. He has been hospitalized and is now in moderate condition.
Six private houses, an outbuilding, a garage, a power line and a gas pipeline were damaged. The Russians also hit Kryvyi Rih last night, causing a fire in a multi-storey building.
"In the morning, our defenders shot down an enemy UAV over the region," added Lysak.
Shelling of Nikopol
Nikopol, Dnipro region, has been under constant shelling by Russians since the full-scale invasion of Ukraine in February 2022. In particular, on September 11, the occupiers shelled the city with Grad missiles and artillery, injuring three people.
According to the police, the attack damaged a shopping center building, an administrative building, an educational institution, a shop, a private enterprise, a five-story building and private houses, outbuildings, a car, and cut off gas and power lines.