Russians shell Dnipropetrovsk region, casualties reported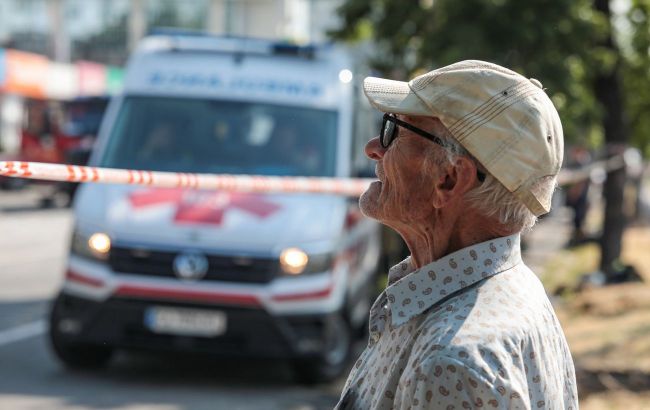 Russians shell Dnipropetrovsk region, casualties reported (Getty Images)
Russian occupants shelled the Dnipropetrovsk region. As a result of today's attack, a young man was killed, according to the Head of the Dnipropetrovsk Regional Military Administration Serhii Lysak.
"Russian terrorists killed an 18-year-old boy. He was injured due to enemy shelling in the Mezhivsk community, located in the Synelnykove district. Doctors tried to save the young man until the very end. They did everything they could..." Lysak reported.
According to him, four more people were injured, including a child.
"The girl is only 2 years old! Currently, she is in satisfactory condition and will be treated on an outpatient basis," he said.
The attack on the area occurred around noon.
"Currently, an agricultural enterprise is still burning there. The fire has covered an area of over 400 square meters," added Lysak.
Russian shelling of the Dnipropetrovsk region
The Dnipropetrovsk region is located near the frontline, so the nearby settlements are almost daily shelled by the enemy, including Nikopol. For instance, on August 11, as a result of enemy artillery shelling on this city, a woman was injured.
Furthermore, on August 9, as a result of a Russian attack on the Nikopol district, a boy was killed and three more people were injured.
Before that, on August 7, the aggressors shelled the city with artillery. As a result of the enemy attack, a man was killed, and another person was wounded.