Russians shell district in Dnipro region: Woman injured, nearly 30 houses damaged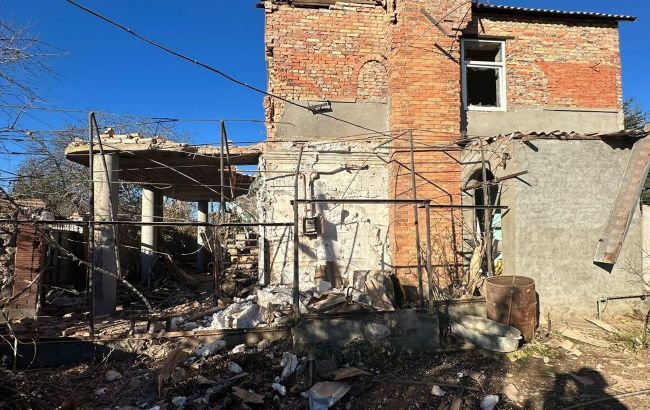 Consequences of the strikes (Photo: t.me/dnipropetrovskaODA)
Russian forces today, on November 7, shelled the Nikopol district in the Dnipro region with artillery. A woman was injured as a result of enemy strikes, according to the head of the Dnipro Regional State Administration, Serhii Lysak.
"Artillery fire today targeted the Nikopol district. In addition, the aggressor sent 3 kamikaze drones there," the report states.
It is noted that a 31-year-old woman was injured in the district center. She will receive outpatient treatment. Additionally, 27 private houses, 14 outbuildings, 2 cars, gas pipelines, power lines, and 5 solar panels were damaged.
"Marhanets community was also affected. There, an infrastructure object was badly damaged," added the regional head.
Shelling in Nikopol
The city of Nikopol in Dnipro region is currently under constant shelling by occupiers who attack the city from the opposite bank of the Dnipro River, including from the temporarily occupied Energodar in the Zaporizhzhia region.
On October 21, Russian military once again shelled Nikopol with heavy artillery. One person was killed during that incident. Additionally, on October 11, four people died when a gymnasium in Nikopol was shelled.
On November 3, Russian forces shelled the Nikopol district with artillery, resulting in destruction and injuries.