Russians shell a grain terminal in Odesa region, there are injured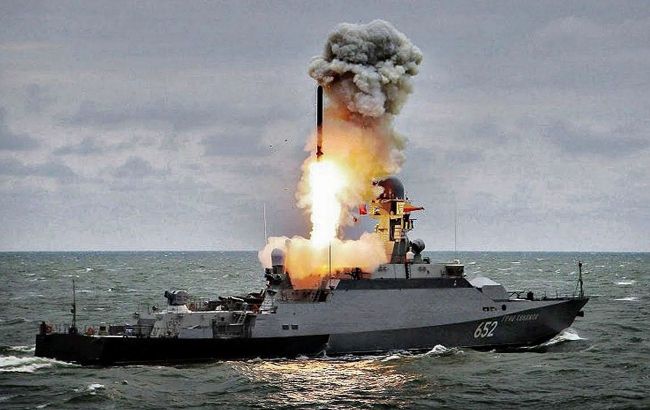 Russians shelled a grain terminal in Odesa region, there are injured (Photo: still from video)
Russian forces launched missile strikes with "Kalibr" missiles on a terminal storing grain and agricultural machinery in the Odesa region, reported by Natalia Humeniuk, the Head of the United Coordinating Press Center of Security and Defense Forces of the South of Ukraine, during a telethon and Oleg Kiper, the head of the Odesa Regional State Administration (OVA).

Humeniuk stated that the Russians carried out two waves of attacks on the Odesa region with "Kalibr" missiles from a missile carrier deployed in the Black Sea.
"The enemy continues its terror, undoubtedly related to the grain deal. Tonight, the occupiers targeted an agro-enterprise in the Odesa region, attempting to destroy grain reserves," she said.
The missiles were directed at the terminal where grain and agricultural machinery were stored. According to Kiper, the occupiers destroyed 100 tons of peas and 20 tons of barley.
Two people were injured in the explosion and received cuts from shattered glass. They were provided with all necessary medical assistance.
Humeniuk pointed out that Russia launched the "Kalibr" missiles using a complex trajectory, considering the Black Sea's terrain and water features.
"The missiles flew at a very low altitude, approaching the state border of Ukraine to the maximum extent. In other words, it was practically one provocation after another," she said.
She added that detecting the missiles under such circumstances was complicated, so the strikes occurred almost simultaneously with the air raid siren.
According to her, the cunning of the strike also lay in the fact that it was directed in two waves. The enemy fired two missiles, and when rescuers were extinguishing the fire at the scene, they carried out another missile strike.
Humeniuk stated that the rescuers managed to take cover in time, but many agricultural and rescue equipment units were damaged.
Odesa region shelling
On July 20, for the third consecutive night, Russian forces struck the Odesa region. They used missiles and kamikaze drones, targeting ports, piers, and commercial networks.
One man was killed, and eight others were injured due to the enemy's attack.
The attack also caused damage to the building of the Chinese consulate.