Russians massively attacked Kherson, four people injured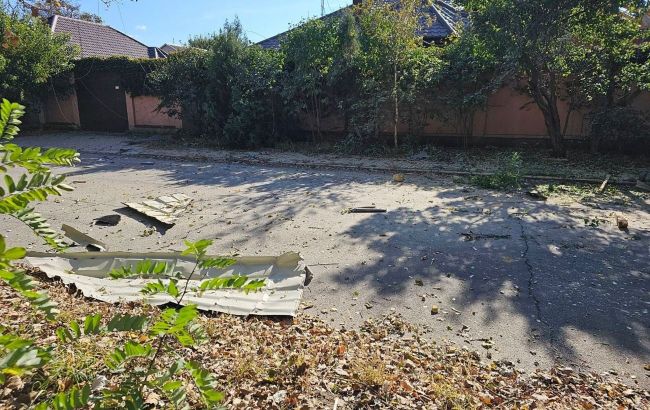 Russians massively attacked Kherson (t.me/olexandrprokudin)
"Following another heavy shelling of Kherson by Russian forces, preliminary reports indicate that five people have been wounded, with one of them in moderate condition," wrote Mrochko.
Later on, the information was clarified, reporting that four individuals were injured.
Photo: Russians massively attacked Kherson (t.me/khersonskaODA)
In the meantime, Prokudin reported that two security company employees who were in a service vehicle during the shelling were among the injured.
A 47-year-old man also sustained injuries and was hospitalized with shrapnel wounds to both of his legs. His condition is of moderate severity.
Shelling of Kherson
Russian occupiers continue to subject Kherson and previously liberated areas on the right bank of the river to daily shelling, employing heavy weaponry and aviation against the civilian population.
On the morning of October 15, Kherson and its surrounding region were attacked. Russian forces dropped aerial bombs on the city from an Su-34 aircraft, targetting a critical infrastructure facility.
Locals experienced power outages, communication and internet issues after the shelling of the city. A Kherson-Kyiv train was also hit during the attack, though fortunately, no passengers were harmed.