Russians launched air bomb at blood transfusion center in Kharkiv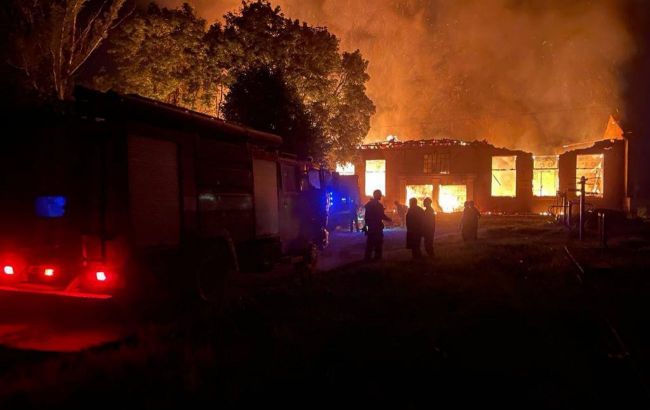 Russians launched an air bomb on a blood transfusion center in the Kharkiv region (Photo: t.me/V_Zelenskiy_official)
Russian forces have launched a guided aerial bomb onto the territory of the Kharkiv region. It hit a blood transfusion center, President Volodymyr Zelenskyy announced.
"Russia's guided aerial bomb against a blood transfusion center in Ukraine. This evening, the Kupiansk community in the Kharkiv region," he stated.
As a result of the shelling, there are casualties and injuries, although the exact number is not reported.
Rescuers are currently extinguishing the fire that broke out after the shelling.
"This one war crime speaks volumes about Russian aggression. Beasts that destroy what simply enables life. Defeating terrorists is a matter of honor for all who value life," emphasized Zelenskyy.
Shelling of Kharkiv and the region
Russian forces consistently shell Kharkiv and the region.
For example, on July 20th, the Russian army shelled Vovchansk in the Kharkiv region. As a result of the attack, a man was killed.