Russians in occupied territories facing shortages of students and paramedics: Resistance Center reports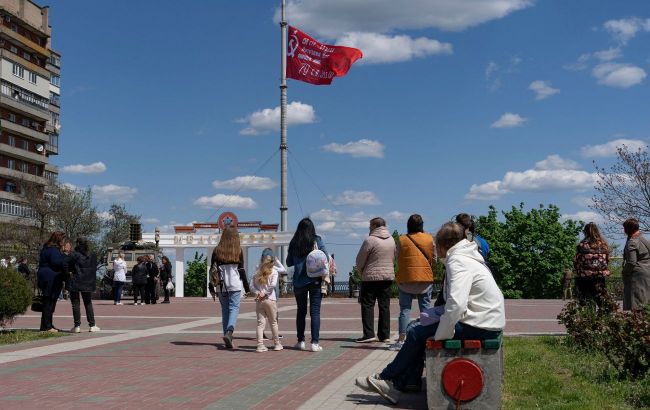 Illustrative photo (Photo: Getty Images)
Russians in the occupied territories of Ukraine have reported a significant shortage of high school graduates in "universities." Additionally, the occupiers lack paramedics and medical professionals, according to the National Resistance Center.
Issues with applicants
It is noted that the occupational "administrations" of temporarily occupied territories in the Zaporizhzhia and Donetsk regions have faced a failure in their admissions campaign for fake "higher education institutions."
The occupiers established their own "educational institutions" based on seized premises of Ukrainian universities but have struggled to attract students and applicants. The diplomas from these "universities" are not recognized by anyone, including employers in the Russian Federation.
The National Resistance Center explains that as a result, the enemy has canceled entrance exams, made education free, and promised exchange programs to Russian universities.
"However, even such "motivation" did not help, and universities were filled with 40-50% of the number of study places," the statement reads.
Shortage of paramedics
Additionally, the National Resistance Center reports that the occupiers are experiencing a significant personnel shortage in the temporarily occupied territories due to locals' unwillingness to cooperate with them.
Specifically, the occupiers are struggling to find paramedics on a permanent basis, thereby depriving the local population of access to medical services.
The enemy pursues a policy of bringing Russians into the occupied territories of Ukraine, but the majority refuses to travel to Ukraine due to the ongoing conflict. These individuals are promised one million rubles for agreeing to move to the occupied lands, but this doesn't solve the problem.
What's happening in the occupied territories of Ukraine
Recently, the Mayor of Melitopol, Ivan Fedorov, reported that Russians might conduct mobilization in the occupied territories of Ukraine. This was likely to occur after the so-called "elections."
Additionally, Russians have developed a so-called "development plan" for the temporarily occupied city of Mariupol. The Kremlin plans to increase the city's population by around 300,000 through migration from Russia.