Russians in Crimea panicking amid reports of Ukrainian military reinvasion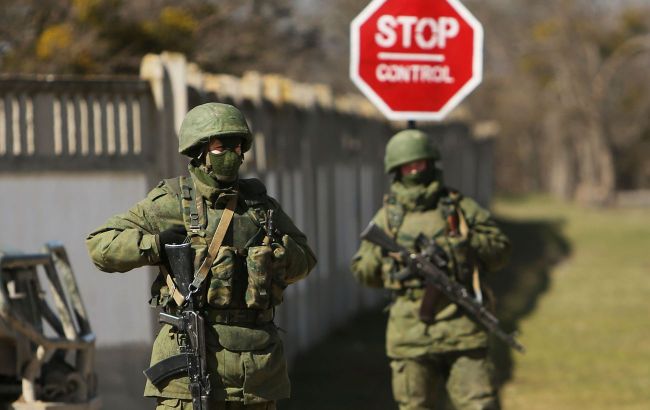 Russians in Crimea panicking amid reports of Ukrainian military reinvasion (Getty Images)
Russian occupiers talk about an alleged new landing of Ukrainian military forces in Crimea. They are preparing to deploy drones for reconnaissance, according to the conversation intercepted by Defense Intelligence of the Ministry of Defense of Ukraine.
One of the Russian soldiers claims that the Ukrainian military supposedly landed in the western part of Crimea near the settlement of Novoozerne.
"Anyone with quadcopters - they are allowed to launch them with coordination from the rocket units, with anyone who can shoot them down. We are conducting reconnaissance, and in case of an attack, we defend ourselves," the occupant stated.
The Defense Intelligence emphasizes that there are problems with the psychological stability and cohesion among units of the Russian army.
Paratrooper landing in Crimea
On August 24, Ukraine's intelligence, in cooperation with the Navy Forces, conducted a special operation in which Ukrainian defenders landed in temporarily occupied Crimea.
They managed to eliminate several dozen occupiers and destroy enemy surface equipment.