Russians hit a bus in Kherson, resulting in four injured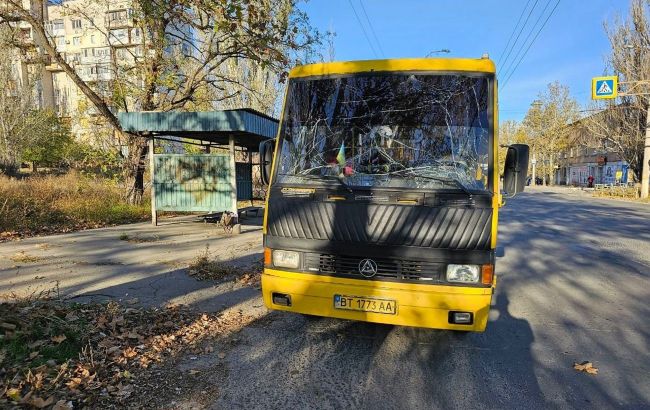 Russians shell a bus in Kherson (t.me/olexandrprokudin)
Russian occupiers attacked a passenger bus in Kherson, resulting in injuries to four individuals, according to the Head of the Kherson Regional Military Administration, Olexandr Prokudin.
Preliminary data suggests that at least four people were affected by the shelling, with one woman in critical condition.
Shelling in Beryslav
In addition to Kherson, the invaders have also targeted a critical infrastructure facility in Beryslav. The shelling has left the city without electricity supply. The extent of the damage is currently being assessed.
Shelling in the Kherson region
After the liberation of the right bank of the Kherson region, a portion of the region remains under constant shelling by the occupiers. The Russians are attacking the civilian population with heavy weaponry, artillery, and aviation.
Indeed, overnight, the invaders once again attacked Kherson, resulting in one fatality and three more individuals being injured.
On October 29, the Russians also massively attacked Kherson. A man was caught in the enemy's attack, and the power grid was damaged.