Russians go on mining ZNPP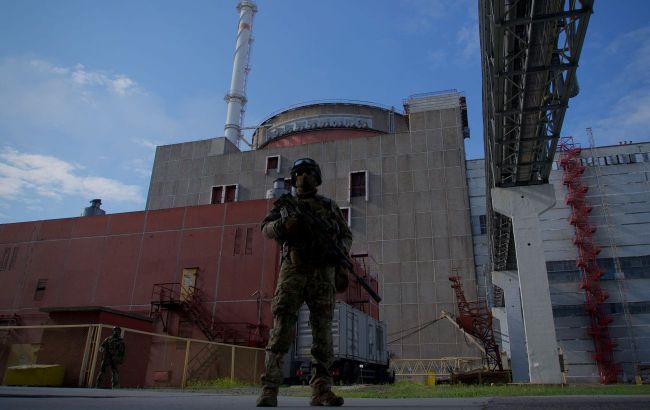 Occupiers continue to mine Zaporizhzhia Nuclear Power Plant (Photo: Getty Images)
"Energoatom" regularly receives reports of mining at the Zaporizhzhia Nuclear Power Plant by Russian occupiers. The situation at the NPP remains challenging, according to a statement by the President of SE "NNEGC "Energoatom," Petro Kotin on Telegram.
"Russian occupiers effectively continue to use it as their military base. We regularly receive reports that they are mining our station," he said.
Kotin added that the radiation monitoring at the Zaporizhzhia Nuclear Power Plant (NPP) is currently being conducted through radiation sensors located 5 km away from the station, on the right bank of the Dnipro River.
The President of "Energoatom" noted that there are also inspectors from the IAEA at the Zaporizhzhia NPP, whose information helps understand what is happening at the facility. However, the Russian invaders do not allow agency representatives access to all areas that need to be inspected. "Despite the equipment degradation, we are eagerly awaiting the moment when we can regain control of the station to restore its full operation," Kotin added.
The threat of a terrorist attack at the Zaporizhzhia NPP
Ukrainian President Volodymyr Zelenskyy has stated that the Russians are preparing for a terrorist attack at the ZNPP with the release of radioactive substances. The Ukrainian General Staff also reported additional mining by the occupiers in the cooling pool of the power units.
Recently, the Ukrainian Armed Forces General Staff reported that the Russian occupiers may have planted explosives on the roofs of several reactors. However, the IAEA stated that they have not found explosives at the station yet, but they were not allowed to inspect the entire territory of the ZNPP.