Russians give control of occupied Severodonetsk, Lysychansk and Rubizhne to Tatarstan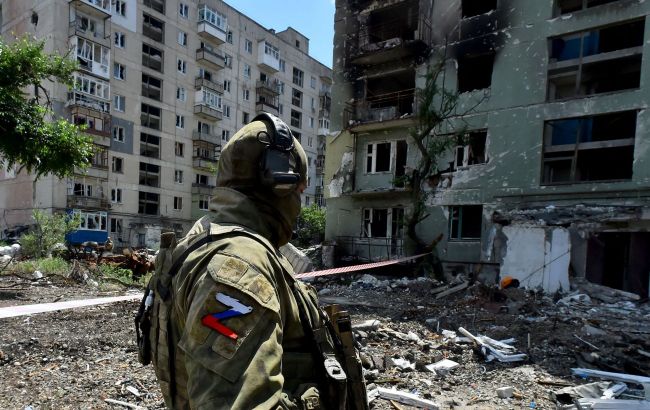 Illustrative photo (Getty Images)
The agglomeration of the temporarily occupied Luhansk region, including Severodonetsk, Lysychansk, and Rubizhne, has reportedly been transferred to the control of Tatarstan, a republic of the Russian Federation, according to Sprotyv.
A delegation from the Republic of Tatarstan, led by its Prime Minister Oleksey Yesoshin, has made an unauthorized visit to the temporarily occupied Luhansk region. According to the report, the Kremlin has placed the agglomeration of Severodonetsk-Lysychansk-Rubizhne under the full control of Tatarstan.
Sprotyv reports that the delegation officially claimed to be implementing showcase projects aimed at demonstrating the "reconstruction of infrastructure" and initiating construction projects in the region.
"Local occupation administrations are providing housing for workers arriving from this region, which was previously considered neglected by the occupiers," the report further adds.
Additionally, Tatarstan is overseeing a program aimed at re-educating the local youth and transforming them into modern "janissaries." In October alone, around two hundred children were transported to the Kazan camp Zarechye, where digital competitions combining virtual gaming environments with real-world physical games were conducted alongside initiatives to alter their national self-identification.
"It is not excluded that in the future, these children will be recruited into drone control units on the battlefield. As part of this policy, Tatarstan will finance the opening of testing centers under the Ready for Labor and Defense program," writes Sprotyv, adding that this represents a contemporary Russian form of sports and paramilitary youth education with mandatory propaganda and promotion of participation in paramilitary organizations such as Yunarmiya and the youth wing of Putin's party, United Russia.
Tatarstan is actively involved in the patriotic education of schoolchildren. For instance, during the celebration of February 23 in Kazan, students were compelled to sing Soviet patriotic songs and make the Nazi-style salute. Additionally, several hundred Russian students from the Alabuga Polytech College in Tatarstan were involved in the assembly of Iranian drones, Shahed. There are also reports of the deportation of 50 schoolchildren from the Luhansk region to Tatarstan.