Occupiers face dilemma after Ukrainian attack near Antonivskyi Bridge - UK intelligence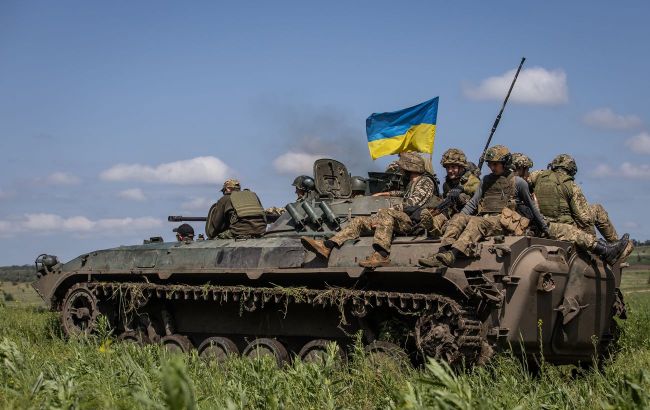 Ukrainian Armed Forces attack Russian boats near Antonivsky Bridge, Russia faces a dilemma (Getty Images)
After Ukrainian forces' drone attack on Russian motorboats near the Antonivskyi Bridge, Russia is now facing a dilemma whether to reinforce its troops in the region or not, reported the British Ministry of Defense on Twitter.
Since the start of July 2023, there has highly likely been an increase in fighting around the lower reaches of the Dnipro River. As well as intense combat on the eastern bank around the small Ukrainian bridgehead near the ruined Antonivskyi Bridge, small units of Russian and Ukrainian troops have also been contesting islands in the Dnipro delta.
British intelligence reports indicate that both sides are using small, fast motorboats, and Ukraine has successfully used tactical one-way attack uncrewed aerial vehicles to destroy some Russian boats.
Russia faces a dilemma in deciding whether to respond to these threats by strengthening its Dnipro Group of Forces at the expense of the stretched units facing the Ukrainian counter-offensive in the Zaporizhzhia region.
Situation in the Kherson region
The occupiers continue to return to their positions after the massive flooding caused by the detonation of the Kakhovka Hydroelectric Power Plant by Russian forces. However, the enemy continues to shell populated areas in the Kherson region, including the recently liberated city of Kherson, which was attacked with Shahed drones during a massive attack on Ukraine on the night of July 19.
Earlier, the spokesperson of Operational Command "South" Natalia Humenyuk reported that on July 4, the Armed Forces of Ukraine effectively targeted the enemy's boats, preventing their movement on the water.