Russians equip their combat positions with improvised explosives - RUSI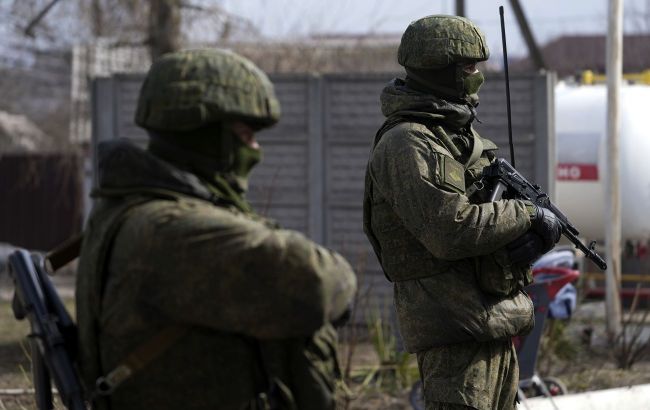 Russians equip their combat positions with improvised explosives (Getty Images)
Russian forces are reportedly equipping their combat positions using homemade explosives to hinder the advance of the Ukrainian Armed Forces. This information has been disclosed by the Royal United Services Institute for Defence and Security Studies (RUSI), as reported by Sky News.
According to the institute's findings, a decrease in artillery pieces and a shortage of ammunition have compelled the Russian military to experiment with new defensive methods. Consequently, occupying forces are attempting to detonate explosives when withdrawing from their positions.
"Russians perceive this as a more expedient and reliable method compared to using artillery fire, posing a threat to the bravest and most combat-capable assault units within Ukrainian formations, thereby deterring attacks on their firing positions," RUSI said.
Frontline situation
According to the latest data from the General Staff, Ukrainian troops have achieved success in the direction of Robotyne - Novoprokopivka. Ukrainian Armed Forces are consolidating their positions on the achieved frontlines, delivering fire on identified enemy targets and engaging in counter-battery measures.
Ukrainian defensive forces also continue offensive actions to the south of Bakhmut. The enemy is reportedly suffering significant losses in personnel, armaments, and equipment, and is carrying out unit and troop relocation while deploying reserves.