Russians deployed 5 thousand troops to Mariupol: Expert revealed reason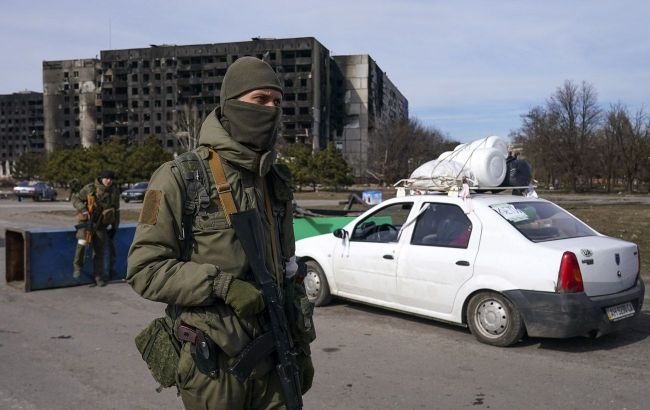 Russia deployed 5,000 occupants to Mariupol (Photo: Getty Images)
"I am confident that they have come to build a road along the coast of the Azov Sea to serve as a logistical artery. Because if we cut off both the railway and the Crimean Bridge, they won't be able to transport what they need. What they have in their operational depots will run out in a month or two," Oleksii Hetman, a retired major of the Ukrainian Armed Forces and military expert noted.
Situation in Mariupol
Previously, RBC-Ukraine reported that Russian occupiers are preparing for the loss of their logistical routes, so they want to build a new railway branch from Rostov-on-Don through temporarily occupied Ukrainian cities Mariupol, Berdyansk, and Melitopol along the coast of the Azov Sea to Crimea. In parallel, Russia has brought about 5,000 new reserves to the temporarily occupied Mariupol and the surrounding area. The main difference is two cannons on their shoulder straps. The advisor to the mayor of Mariupol, Petro Andryushenko, noted that the last similar introduction of new reserves in Mariupol was recorded in April 2023.
The activation of Russia in the Marinka area is not accidental
The new railway construction by the Mariupol occupiers is an alternative to the route that passes through Volnovakha-Tokmak-Dzhankoy and goes further into Russia.
This is an essential logistical link for the Russians - with its help, they supply their military with equipment and human resources. For this reason, in recent days, the occupiers have intensified to the south of Maryinka - to push the Armed Forces of Ukraine as far away from Volnovakha as possible.
The Armed Forces of Ukraine keep the railway under fire control. Still, even if they destroy it in one of the nodes, strategically, Ukrainian forces will only achieve a slight supply delay since Russian engineering forces can quickly restore it. Therefore, it is crucial to take control of the road effectively.