Russians deploy new reserves to Mariupol first time in six months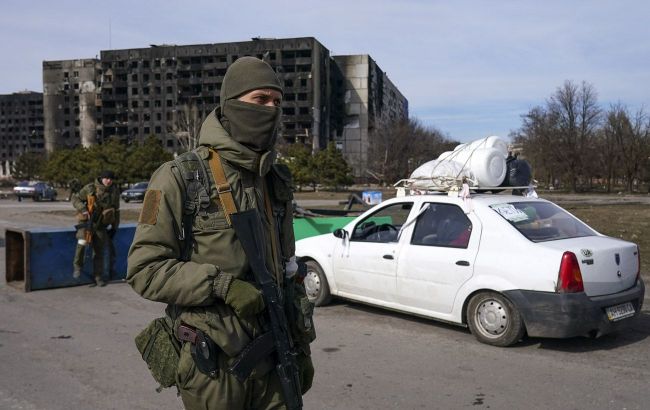 The occupiers have deployed new reserves to Mariupol and the region (Getty Images)
Russia has deployed around 5,000 new reserves to the temporarily occupied city of Mariupol, with a notable distinction being two cannons depicted on their chevrons, according to Mariupol mayor's advisor, Petro Andriushchenko.
"Another reserve of personnel has been moved to Mariupol and its vicinity. The arrival of newly formed or recruited Russian units has been confirmed. Notably, their insignia display two cannons," he said.
Andriushchenko claimed that the uniforms of these new occupiers appeared to be unwashed.
"In general, we are talking about a number of up to 5,000. The last similar deployment of new reserves was observed in April 2023," the mayor's advisor added.
Occupiers deploy new reserves to Mariupol and the region (t.me/andriyshTime)
Furthermore, he revealed that the movement of anti-aircraft systems in and around Mariupol is now being carried out without adherence to global safety measures.
"We are witnessing additional deployments of communication systems along the coast from the village of Melekyne towards Berdiansk," he added.
Situation in Mariupol
Recent developments suggest that the occupiers continue to fortify their defensive lines in the Nikolsko-Manhushskyi district near Mariupol. Andriushchenko had previously reported that the occupiers were transporting the Dragon's Teeth through Mariupol to strengthen their defense lines. However, their primary objective appears to be safeguarding a land corridor leading to Crimea rather than defending Mariupol against a counteroffensive by the Ukrainian Armed Forces.
Additionally, Russian occupiers are deepening the port facilities in captured Mariupol and constructing a road connecting Rostov-on-Don to Mariupol.