Russians allowed to attend World Fencing Championships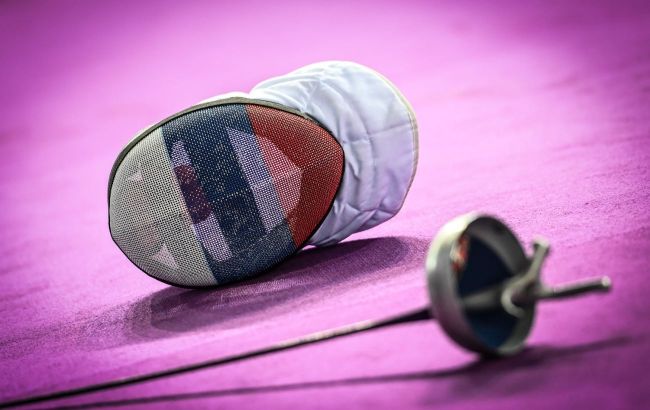 Officials "did not notice" Russian Leila Pirieva's support of the war (facebook.com/fie.org)
International Fencing Federation (FIE) has allowed a number of athletes from Belarus and Russia to compete in the 2023 World Championships in Milan, Italy. While they are required to be neutral, doubts have arisen regarding at least one fencer, according to the official FIE website.
Eight "neutral" fencers from Russia and Belarus will participate in the World Championships. The International Fencing Federation has published the entries for the tournament.
In Milan, seven Russians will compete, with two female fencers participating in the sabre events, as well as in the men's and women's épée tournaments. Meanwhile, Leila Pirieva will be the sole representative in the foil.
It is specifically the 30-year-old fencer, Pirieva, who is under scrutiny. According to UkrSportBase, Pirieva violated the recommended neutrality of the IOC by publicly expressing support for Russia's aggression against Ukraine. In November, she liked on Instagram the military symbolism of Russia, namely the letters "V" and "Z" in the colors of the "St. George's Ribbon" and the tricolor.
The decision of the FIE to allow Pirieva to compete was met with anger by Ukrainian fencer Olha Kharlan. "Here's the 'neutral' athlete that FIE has checked and admitted to the World Championships," remarked the legendary fencer, citing evidence of the Russian's pseudoneutrality.
The Ukrainian national fencing team for the 2023 World Championships

The World Championships will take place in Milan from July 22 to 30. Ukrainian athletes have also been registered for the global event. The Ukrainian Fencing Federation has not yet reacted to the FIE's decision to admit Russian and Belarusian fencers.
Previously, the Ministry of Youth and Sports issued an order prohibiting the Ukrainian teams from competing alongside athletes from Russia and Belarus. The restrictions applied to Olympic, non-Olympic, and Paralympic sports. Federations were obligated to withdraw Ukrainian athletes from tournaments if there were Belarusian or Russian competitors.
Later, the ministry reversed its decision regarding Ukrainian participation in competitions with Russians. The new order now states "not to send" Ukrainian delegations to tournaments with Russian and Belarusian athletes. The other provisions remain unchanged.
By the way, Russia was previously stripped of the right to host the 2026 European Handball Championship.