Russian TV channels ignored the attack on Moscow, showed parade with Putin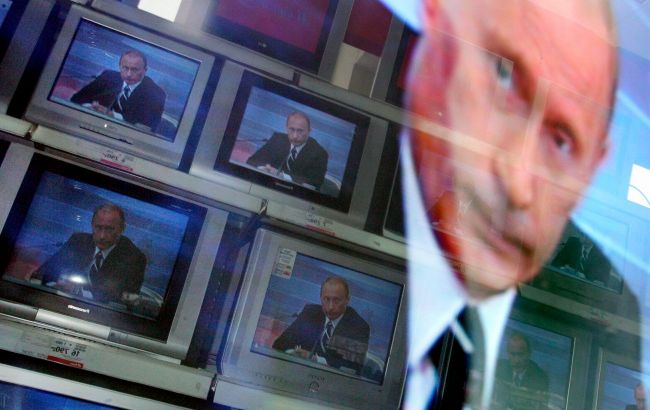 Russian propagandists ignored the attack on Moscow (Photo: Getty Images)
Russian propagandists ignored the explosions in Moscow on July 30 and did not cover them. However, television channels showed a parade in St. Petersburg with the participation of dictator Vladimir Putin, reports "Agency. News."
The agency noted that the state-run Russian television channels did not cover the drone strikes on the elite complex "Moscow City" this morning. Instead, propagandists showed the parade for the Russian Navy Day in St. Petersburg, where Putin was present.
TV channels such as "Pervy," "Russia-1," and "NTV" showed news and the parade, congratulated Russian sailors, and also featured stories about the "Russia-Africa" summit and natural disasters in Russia.
Explosions in Moscow
Explosions were heard in Moscow and the Moscow region last night. Later, it became known that drones struck the territory of the business center in the Russian capital, "Moscow City."
According to preliminary information, two unidentified drones hit the "IQ Quarter" building, specifically the so-called "ministerial tower," which houses the offices of three Russian ministries.
More details about the consequences of the nighttime explosions in Moscow - read in our material.