Russian subversive group tried to break through in Sumy region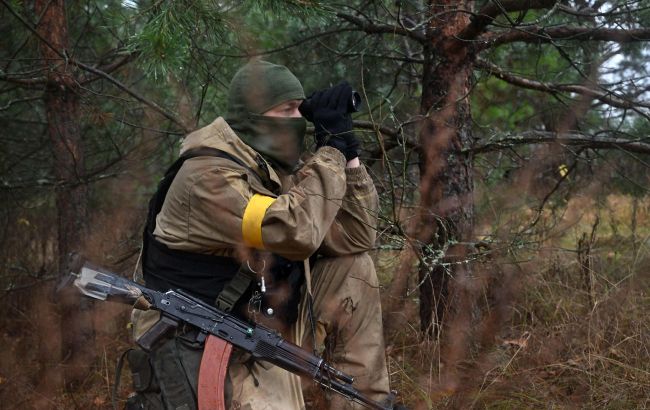 Russian subversive group tried to break through in Sumy region (Getty Images)
A Russian subversive reconnaissance group attempted to breach the Ukrainian border in the Sumy region and gain access to a critical infrastructure facility. After facing a Ukrainian response, the Russian infiltrators retreated with losses, according to the Commander of the Joint Forces of the Ukrainian Armed Forces, Lieutenant General Serhii Naiev.
"Today, at midnight, while performing their duties at an observation post, the territorial defense brigade soldiers operating in the area of the Sumy territorial community detected an enemy sabotage reconnaissance group consisting of 8 individuals," he said.
According to Naiev, the infiltrators crossed the state border of Ukraine and were moving towards a civilian critical infrastructure target.
"Artillery and mortar units opened fire on the enemy," added the general.
Suffering combat losses, the sabotage group retreated towards the state border.
"There were no casualties among Ukrainian military personnel," Naiev confirmed.
Situation with sabotage reconnaissance groups in the Sumy region
The day before, the Center for National Resistance warned that special units from the General Staff of the Russian Armed Forces had arrived in the Belgorod region to organize sabotage operations on the territory of Ukraine from the Sumy region.
Recall that on June 25, the enemy made an unsuccessful attempt to infiltrate with a sabotage reconnaissance group across the state border of Ukraine near the settlement of Rodionivka in the Sumy region, suffering losses in the process. In January, a group of six individuals attempted to move from Russian territory to the Yunakivska community, but the Ukrainian Armed Forces opened fire on them.
Due to the ongoing shelling and attempts by enemy sabotage reconnaissance groups to break through in the Sumy region, which shares a border with the Bryansk, Kursk, and Belgorod regions of Russia, the evacuation of border settlements located within a 5-kilometer zone from the border with the aggressor country has been initiated.