Russian strike targeting airdrome linked to F-16s, Air Forces say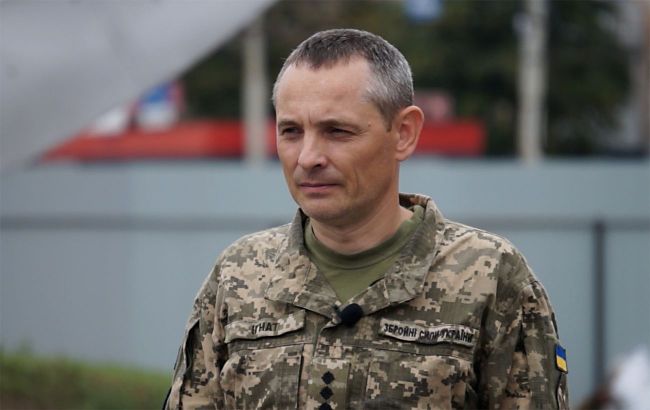 Spokesperson of the Air Forces Command of the Armed Forces of Ukraine Yurii Ihnat (suspilne media)
On August 11, Russians launched a rocket strike with the apparent intent of eliminating young Ukrainian aviators who are preparing to undergo training on F-16 fighter jets, as Spokesperson of the Air Forces Command of the Armed Forces of Ukraine Yurii Ihnat said to Ukrainian TV.
According to him, the enemy's missiles were aimed at military airfields, which have been targeted for several months now.
"As of now, airdrome in Starokostyantyniv is experiencing the most significant aftermath of the strikes. And the Ivano-Frankivsk region. Our young aviators, who are soon to start their training with F-16s, found themselves under attack. There was an evident intention to target our youth and undermine our prospects of transitioning to Western technology," Ihnat stated.
He emphasized that the aggressor's assault did not succeed and failed to yield the desired outcomes.
Russian attack
During today's extensive air raid alert, a series of explosions was heard across various regions. These detonations were heard in Kyiv, as well as in the Vinnytsia and Khmelnytskyi regions.
Subsequent reports revealed that a Kinzhal missile was intercepted over Kyiv, with debris falling in two districts of the city. Fortunately, no casualties were reported.
However, an enemy rocket struck a privately owned residence within the Ivano-Frankivsk region. An 8-year-old boy lost his life due to the attack. Local authorities have also confirmed other casualties.
For a more detailed overview of the aftermath, read the RBC-Ukraine report.