Russian sea bulk carrier enters Mariupol port for the first time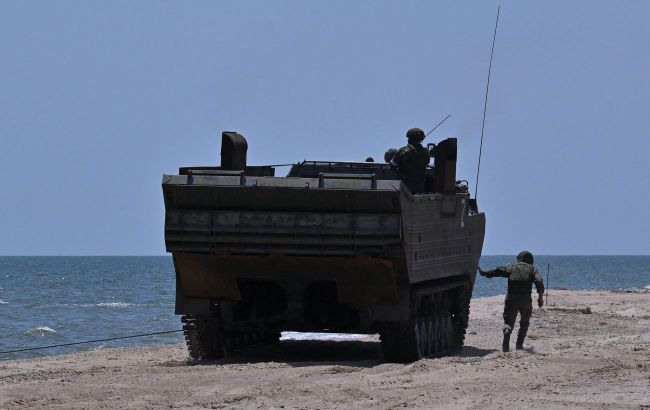 The first Russian sea bulk carrier has entered the port of Mariupol (Photo: Getty Images)
A Russian sea-class vessel has entered the port of temporarily occupied Mariupol for the first time, according to the advisor to the mayor of Mariupol, Petro Andriushchenko.
"This is terrible news. This is what the deepening of the port was needed for. Now it has happened – the first sea-class vessel (not river-sea) docked yesterday near the berth of the Ship Repair Plant. The bulk carrier has its cranes, and its full load or DWT is much more than 5 thousand tons, as in RM-3 class vessels," he wrote.
According to the mayor's advisor, it is not yet known what exactly the bulk carrier brought.
"Given that there is nothing to load in Mariupol for such a weight, the delivery to Mariupol and unloading is the purpose. What exactly is not difficult to guess? Not houses for Mariupol residents," he added.
Andriushchenko noted that the military-logistic map is starting to change. At the same time, according to him, this brings the "banal" season in the Primorsky district of Mariupol closer.
What preceded this?
At the beginning of October, Andriushchenko reported that Russian military forces were dredging the port in Mariupol. He noted that the occupiers want to create a new logistics hub, so the port will likely receive large vessels.
Moreover, the Russians want to connect Mariupol with Russian cities such as Rostov, Taganrog, and other major cities in the Donbas. They have already started building a road. This will allow in the future to bypass the Crimean Bridge and transport means and forces to the front by sea and railway.
In addition, Russian occupiers are building a direct railway connection with the occupied Mariupol, Volnovakha, and Donetsk.