No Crimean bridge needed? Russians deepen port in Mariupol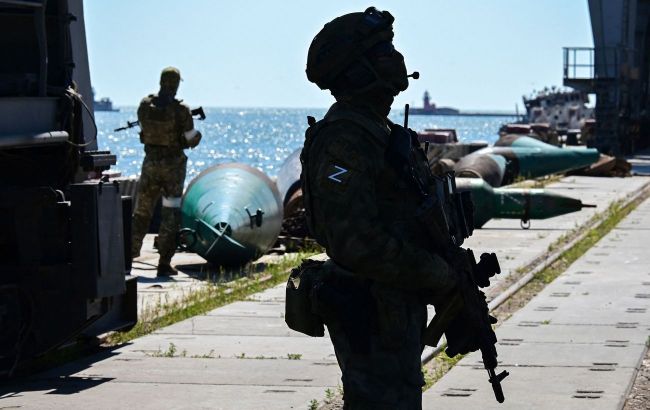 Russians deepen the port in Mariupol (Getty Images)
Russian occupiers are deepening the port in the temporarily occupied city of Mariupol, Ukraine, potentially allowing larger vessels to dock, according to Mariupol Deputy Mayor Petro Andriushchenko.
Andriushchenko revealed that a dredger is currently operating in the Mariupol port. This specialized vessel, part of the technical fleet, is responsible for deepening the seabed. If the occupiers complete their work, the port could accommodate larger vessels, not just those of the "river-sea" class as it currently does.
Andriushchenko believes that the developments in the Mariupol port are part of the Russians' plan to establish a new logistics hub. He anticipates it may become operational in the spring of the coming year.
The Deputy Mayor's explanation also mentioned that the Russian-controlled port of Yeisk is located approximately 30 nautical miles from Mariupol and can also handle large vessels. Additionally, there are ports in Rostov-on-Don, the occupied Kerch, and Sevastopol.
"There is a military airfield near Yeisk capable of accommodating large cargo planes. So, even in terms of military logistics, if a plane lands in Yeisk today, it will be in the Mariupol port in about three hours, with all loading and unloading operations taking place during daylight hours. Even in winter. This poses a serious risk to military logistics," he said.
Russians are constructing new logistics routes
According to satellite images, Russian occupiers are planning to connect Mariupol with Russian cities of Rostov and Taganrog in the future. Construction of a road network has already begun.
This move would allow the aggressors to bypass the Crimean Bridge in the future, transporting resources and forces to the front lines by both sea and rail.
Furthermore, Andriushchenko previously reported that Russian occupiers are working on establishing a direct railway connection to the occupied cities of Mariupol, Volnovakha, and Donetsk.