Russian oil supplies to India hit seven-month low: Bloomberg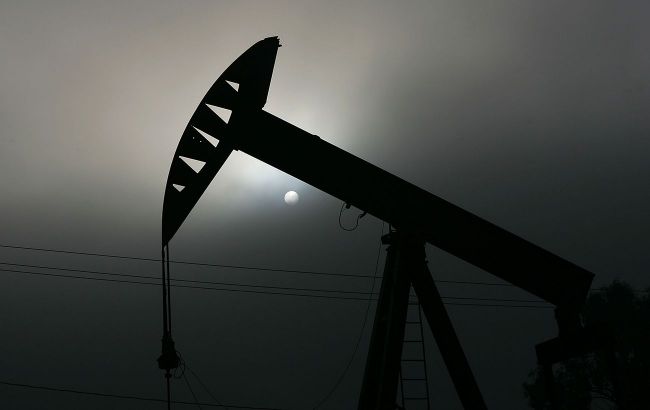 Illustrative photo (Photo: Getty Images)
India has been reducing its oil imports from Russia for the third consecutive month, reaching 1.57 million barrels per day. This is the lowest level since January 2023, according to Bloomberg.
Additionally, Indian refineries have also decreased their shipments from Iraq, another major supplier, by 10% compared to August, down to 848,000 barrels per day.
What could be causing this
Some of these volumes have been replaced by a sharp increase in imports from Saudi Arabia, which grew by 63% in a month to 852,000 barrels per day.
India's consumption of Russian oil has surged since last year, reaching a peak of 2.15 million barrels per day in May.
Another reason for the decline in purchases from Russia
Mangalore Refinery and Petrochemicals Ltd., whose unit has a capacity of 301,000 barrels per day, reduced imports by two-thirds.
"Reliance Industries' purchases dropped to 1.1 million barrels a day from the usual average of 1.2 to 1.3 million barrels, as it plans to shut down a crude distillation unit in September," the material states.
India will increase oil imports later
The overall crude oil import into India, which dropped by 7% in August compared to the previous month, down to 4.35 million barrels per day, is likely to increase from October.
The reason cited is the growing demand for products in the fourth quarter, with no extensive maintenance planned for this year.
Regarding oil supplies from Russia
Today, Russian dictator Vladimir Putin was informed that Russia would announce a reduction in oil exports to external markets next week.
Russian Deputy Prime Minister Alexander Novak told Putin that Russia had agreed with OPEC+ countries on new parameters for reducing Russian oil exports to external markets.
India and Russian oil
In June, it was reported that India had increased its imports of Russian oil by 10 times.
Later, it became known that Russian oil continues to flow to European Union countries, despite the embargo, like oil products from third countries, especially India.
As of July, Reuters reported that Indian refineries had started to pay for a portion of crude oil imports from Russia in Chinese yuan.