Russian occupiers set up towers in Melitopol to eavesdrop on Ukrainians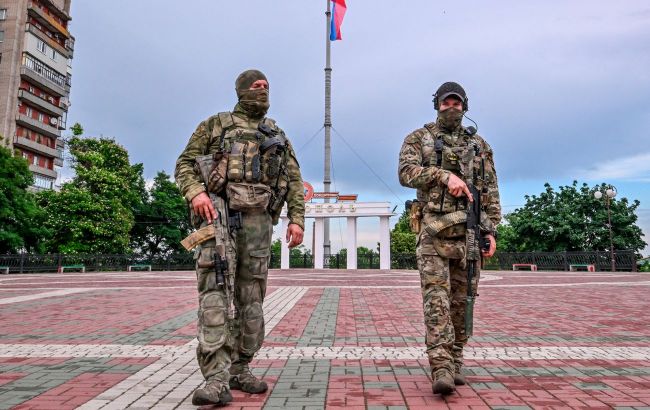 Russian occupiers set up towers in Melitopol to eavesdrop on Ukrainians (Getty Images)
Russian occupiers have installed in Melitopol mobile communication towers. They eavesdrop on Ukrainians, according to the Mayor of Melitopol Ivan Fedorov.
As he notes, the occupiers in Melitopol are monitoring "undesirables." Initially, the Russians installed surveillance cameras throughout the city, and now they have placed communication towers.
"They couldn't reconfigure Ukrainian towers, so they set up their own. But with a twist: to eavesdrop on conversations," the message says.
Fedorov reported that one Russian tower was noticed near the hospital and another one in the neighborhood across from the 24th school.
Photo: Russians have installed their own towers in Melitopol (t.me/ivan_fedorov_melitopol)
Situation in the Zaporizhzhia region
Russian forces occupied territories along the coast of the Azov Sea in the early months of the full-scale invasion. Currently, Russians are shelling settlements in the Zaporizhzhia region daily.
Meanwhile, the Ukrainian military has intensified its offensive actions in the Zaporizhzhia region this summer. Battles are taking place on two fronts - Melitopol and Berdiansk. Recently, Ukrainian defenders liberated the settlement of Robotyne and continue to advance in this area.