Russian occupiers in Crimea pressuring opponents of the war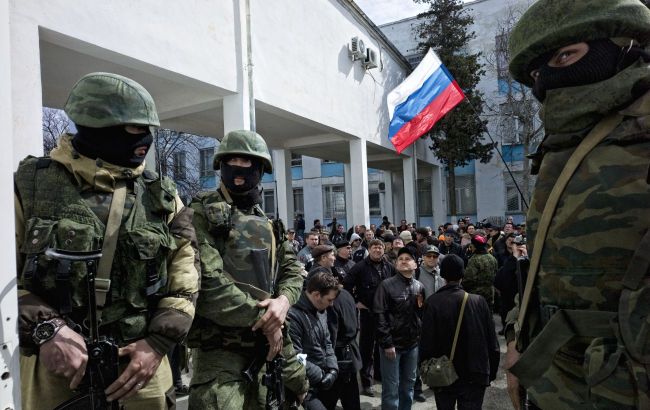 (Illustrative photo: Getty Images)
In Crimea, the occupiers are persecuting locals who oppose their regime. Russia is providing extensive powers to law enforcement agencies, according to the National Resistance Center.
In the temporarily occupied Crimea, the occupying authorities continue to persecute residents of the peninsula who openly criticize the Kremlin regime or express their disagreement with the so-called "Special Military Operation" (SMO) on the territory of Ukraine.
Russia provides opportunities to the occupiers by amending the Criminal and Administrative Codes. They have even devised a "law" that allows "law enforcement" to subject individuals to administrative or criminal liability.
Partisan movement
In the temporarily annexed peninsula, the Resistance Movement has actively expanded its underground activities and monitors all movements of collaborators who support the Russian occupation forces.
"The National Resistance Center reminds collaborators or individuals intending to assist the occupiers that the Ukrainian resistance movement has already eliminated many collaborators and representatives of the Russian occupation administration," is stated on their website.
Furthermore, the website warns that collaboration with occupiers constitutes a violation of Ukrainian laws and carries the risk of criminal liability.
Previously, we reported that in the occupied territories of the Kherson region, occupiers are acting against the civilian population and violating international law. In the Zaporizhzhia region, invaders are using threats and force.