Russian occupants load three ships simultaneously in Mariupol's port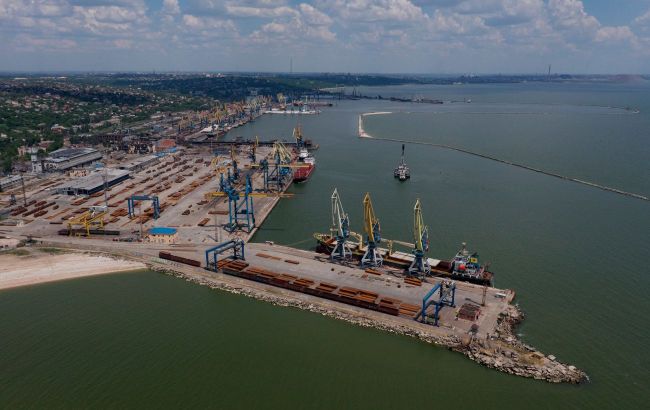 Russian occupants loading three ships at the same time in Mariupol's port (Photo: Getty Images)
For the first time since the beginning of the full-scale Russian military invasion, three commercial vessels are simultaneously being loaded in the maritime port of temporarily occupied Mariupol, according to the advisor to the mayor of Mariupol, Petro Andryushchenko.
"Three ships are loading near the berths at the port simultaneously. This has never happened since the occupation began. The occupiers have engaged four RM3-class ships through their 'civilian' company, 'RKS-NR.' Having three simultaneously is unprecedented," he wrote.
The port has also seen new concrete structures and new cargo containers. The mayor's advisor is convinced that there is nothing civilian in these containers.
According to the resource RussiaTheftWatch, Russia plans to turn Mariupol into a significant logistics hub for exporting grain and metal stolen from the temporarily occupied territories of Donetsk and Zaporizhzhia regions. This port is also intended for importing Russian weaponry.
Earlier, Ukrainian MP Oleksii Honcharenko stated that Russia stole metal worth $25 million from the port of the occupied Mariupol.