Russian missile attack in Ukraine claims child's life in Ivano-Frankivsk region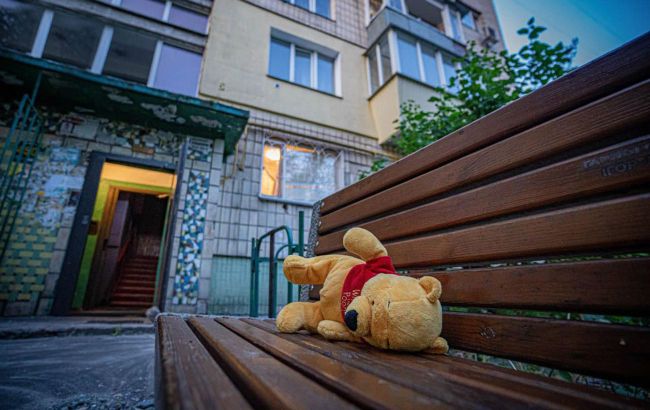 Illustrative Image (Photo: facebook.com/DSNSKyiv)
In a tragic turn of events, a missile strike by Russian forces this morning targeted the Ivano-Frankivsk region, resulting in the loss of a child's life.
Svitlana Onyshchuk, the head of the Ivano-Frankivsk Military Administration, revealed this devastating incident. According to her Telegram channel, the strike occurred in the early hours today in the Prykarpattia region of Ukraine.
Onyshchuk conveyed that the enemy forces deliberately targeted a civilian object during the bombardment. She stated, "There are casualties, including a child who was critically injured and rushed to the hospital. Despite the best efforts of the medical team, unfortunately, the child could not be saved."
Onyshchuk also urged civilians to take air raid alerts seriously and ensure their own safety in case of threats.
Attack details unveiled
As reported by the Office of the Prosecutor General, around 10 a.m., Russian forces launched missile strikes using aeroballistic missiles at infrastructure within the Ivano-Frankivsk region.
"The missile struck a private residence in the Kolomyya district, where a family with three children resided. Tragically, an 8-year-old boy lost his life due to the attack. Details about other casualties are currently being confirmed," states the official press release.
Photo: Illustrative Image (t.me/pgo_gov_ua)
Partially destroyed by the explosive shockwave and debris was a nearby utility structure.
Morning assault in Ukraine
Today marked a morning of tension and alarm in Ukraine as authorities declared a massive air raid warning following the flight of a Russian MiG-31K fighter jet, known as a potential carrier of the Kynzhal missile.
Subsequently, the Air Force issued alerts about missile threats. Within a short span of time, reports emerged of loud explosions in Kyiv, as well as in the Khmelnytskyi and Kyiv regions.
Later, the Kyiv authorities informed the public about debris falling onto the premises of a children's hospital in the Obolonskyi district. Additionally, fragments were discovered on Bogatyrska Street, where the roof of a private residence was damaged.