Russian mine washed up on coast of Odesa region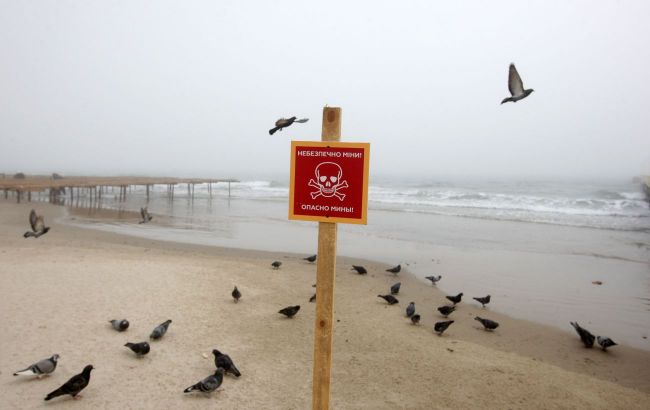 Illustrative photo (photo: Getty Images)
A Russian naval mine was washed ashore on the coast of the Odesa region. The Ukrainian rescuers successfully disposed of the mine, according to the Southern Defense Forces.
"The coastal waters of the Odesa region brought ashore a naval mine. It was detected at a distance of approximately one kilometer from the shore," the statement reads.
It is emphasized that a unit of specialists from the diverse forces carried out a controlled demolition, and the mine was destroyed.
"We remind you to observe safety rules and the restrictions imposed during the state of war. Stormy weather, typical for this season, can bring similar unpleasant surprises," the statement concludes.
The situation in the Odesa region
In August, the official swimming beaches in Odesa on the Black Sea were opened to the public. The city has six designated zones for swimming and recreation.
However, the Head of the United Coordinating Press Center of Security and Defense Forces of the South of Ukraine, Natalia Humeniuk, pointed out that the military considers this decision inappropriate since the Black Sea coast serves as a defensive line.