Russian military bolsters defense of Crimea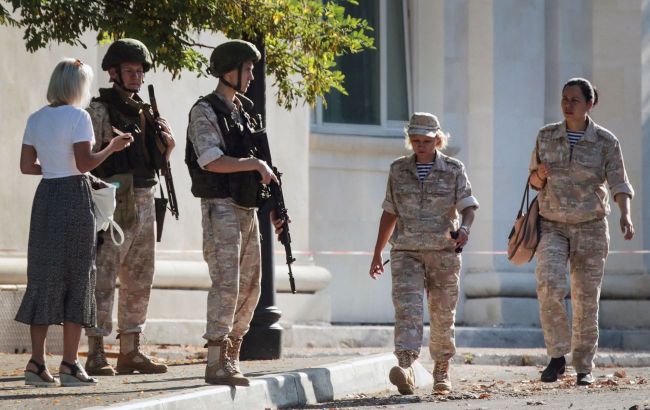 Russians are reinforcing the defense of Crimea (Photo: Getty Images)
Russian terrorists, against the backdrop of successful strikes by our soldiers, have begun to reinforce the defense of the temporarily occupied Crimea, according to National Resistance Center.
"According to information from the Crimean underground, the Russian military has received new orders to enhance the defensive capabilities of occupation forces on the peninsula. In particular, the transfer of air defense systems to Simferopol has been documented," the press service reports.
Partisans also report the construction of new fortification structures by the terrorists known as "dragon's teeth."
What are "dragon's teeth"?
These are fortification structures made of wood, concrete, or granite. They are typically buried in the ground in rows and used as obstacles to the advancement of tank units.
Small structures are designed to lift or damage the bottom of a tank and can be camouflaged. Large "teeth" are meant to make clearing passages more difficult.
Attacks on Crimea
Lately, there has been an increase in explosions in Crimea. Often, the anti-aircraft defense of Russian terrorists is the target.
For example:
Recently, Ukrainian defenders attacked a landing ship and a Russian submarine in Sevastopol Bay, which are likely beyond repair;
also, the Ukrainian Armed Forces struck the headquarters of the Black Sea Fleet of the Russians.