Russian Ka-52 helicopters contain foreign components, Ukrainian official says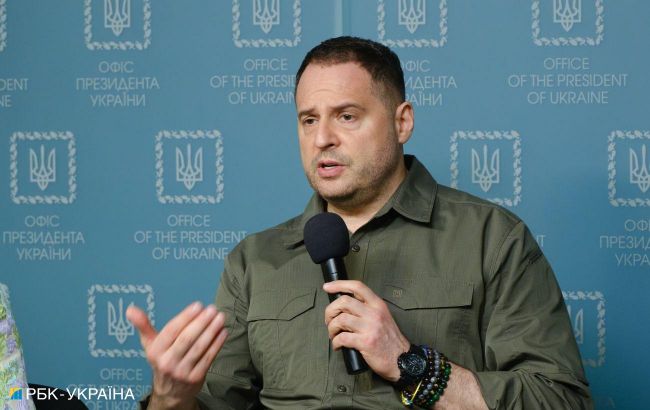 Andriy Yermak, Head of the Office of the President (Photo: Vitalii Nosach, RBC-Ukraine)
According to the Telegram channel of Andriy Yermak, Head of the Office of the President, Ukrainian defense forces have reportedly shot down two Russian Ka-52 attack helicopters today, revealing that these aircraft incorporate sophisticated high-tech components from Western countries and Asian nations.
"The two downed Russian Ka-52 helicopters today could not have flown without foreign components," Yermak wrote.
According to him, military officials have consistently asserted that the Russians actively deploy these helicopters on the front lines to gain an aerial advantage and strike positions held by Ukrainian defense forces.
Yermak disclosed that Ukrainian experts have long been studying the Ka-52 helicopters.
"We are aware that this rotorcraft contains advanced components sourced from Western countries and Asian nations. These components include chips, microprocessors, integrated circuits, receivers, flash memory, telecommunications transformers, transceivers, linear stabilizers, microchips—without which its operation would be impossible. Russia lacks the capability to manufacture such technological products," he stated.
Yermak also revealed that investigations are underway to determine how Russia obtains these components while circumventing sanctions. The McFaul-Yermak group has already shared this information with international partners, some of which has been partially reflected in the implemented sanction measures.
"However, more stringent sanctions are necessary. In the near future, we will release a document with additional proposals. Sanctions against the Russian Federation need to be intensified. The Russian military-industrial complex should not have access to these technologies. Shooting down the Ka-52 helicopters is commendable. But far more effective would be to deprive Russia of the capacity to produce them," he added.
Ukrainian fighters reportedly brought down two Russian Ka-52 helicopters during the morning of August 17 near Bakhmut and in the Zaporizhzhia region.
Previously, Andriy Yermak, the Head of the Office of the President, had informed that the missiles used by Russian forces in their attack on Ukraine during the night of August 15th were manufactured in April. These missiles reportedly incorporate 30 foreign microchips.