Russian hackers target ChatGPT over OpenAI support for Israel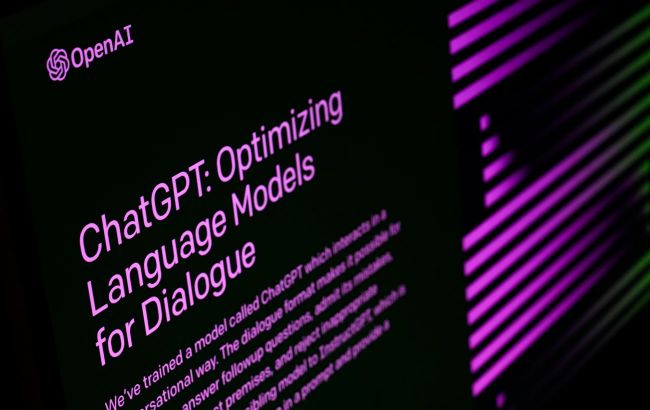 Russian hackers target ChatGPT over OpenAI support for Israel (Getty Images)
A hacker group linked with Russia claimed responsibility for attacks on OpenAI. The reason is said to be the company's support for Israel, according to Bloomberg.
"The group, which calls itself Anonymous Sudan, said it targeted the Microsoft Corp.-backed startup because it has explored investment opportunities in Israel," the article says.
On Wednesday, OpenAI announced periodic outages to its ChatGPT, attributing them to "abnormal traffic patterns."
The company also stated that it resolved the issue causing unusually high error rates in its software and artificial intelligence platform.
Other attacks by Russian hackers
According to Bloomberg, Anonymous Sudan has carried out a campaign of high-profile DDoS attacks this year. In June, it downed some Microsoft services, including Outlook, Teams, and OneDrive.
It has also targeted the North Atlantic Treaty Organization and the European Investment Bank, as well as media organizations, airlines, and power companies.
"The group presents itself as a "hacktivist" gang that is waging attacks out of Africa on behalf of oppressed Muslims worldwide. However, leading cybersecurity researchers believe it is linked to Russia and say its targets consistently match the Kremlin's geopolitical priorities," the media says.
Russian cyberattacks
Earlier, the Security Service of Ukraine reported that Ukrainian cyber experts prevented a Russian attempt to penetrate the electronic planning system of the Armed Forces of Ukraine.
Since the start of the full-scale war, Russian hackers have repeatedly launched cyberattacks on Ukrainian government agencies and beyond.
The allied countries of Ukraine have also been targeted. In January, Russian hackers attempted to attack Germany after it decided to transfer tanks to Ukraine.