Russian FSB intensifies fight against patriots in southern Ukraine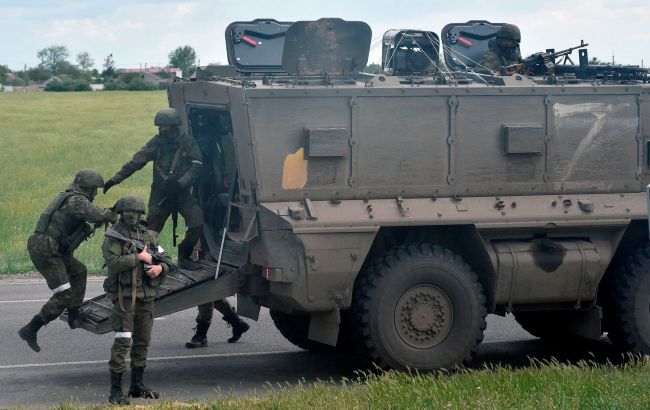 Photo: Illustrative photo (Getty Images)
In the occupied territories of Zaporizhzhia and Kherson regions, the Russian FSB is trying to intensify the fight against patriotic people, according to Deputy Minister of Defense of Ukraine Hanna Maliar.
What's the situation like under occupation?
"In the temporarily occupied territory of Ukraine, the Russian occupying 'authorities' are increasingly intensifying measures to prevent the spread of pro-Ukrainian sentiments among the population," the message says.
It is noted that for this purpose, the Russian occupiers are improving the practice of constant and situational response to displays of patriotic inclinations among citizens by implementing planned and sudden checks, repressive actions, and special propaganda campaigns.
What's happening in the occupied territories of the Zaporizhzhia region?
Since the beginning of August this year, the Russian occupation administrations in the temporarily occupied territory of the Zaporizhzhia region have intensified the implementation of the Russian grant program "Russia: Land of Opportunities."
Under the guise of searching for and supporting talented local youth, this program aggressively imposes pro-Russian and anti-Ukrainian sentiments on them.
Furthermore, representatives of the Russian Federal Security Service (FSB) have intensified the search for locally oriented citizens with pro-Ukrainian inclinations.
Situation in the Kherson region
Maliar reported that the number of mobile checkpoints has increased, where Russian military personnel meticulously check mobile phones and the presence of Ukrainian operator SIM cards in civilian possession.
"At the same time, the Russian occupiers occasionally, without warning, prohibit the movement of citizens in populated areas where signs of pro-Ukrainian sentiments among the population are detected," the Deputy Minister of Defense writes.
For example, on August 24 of this year, an abrupt entry and exit ban for citizens was introduced in the populated area of Velyki Kopani in the temporarily occupied territory of the Kherson region. The pretext for the blockade of the populated area was allegedly the discovery of Ukrainian state symbols.
What's happening in the occupied territories of Ukraine
Recently, it was reported that in the temporarily occupied city of Luhansk, representatives of the Ukrainian underground and the Forces of Resistance eliminated enemy military patrols. Partisans also conduct reconnaissance in the city controlled by Russian aggressors.
Additionally, due to a series of factors, the socio-economic situation in the occupied territories of the Donetsk region is increasingly deteriorating.