Russians shell parking lot in Kherson: Casualties reported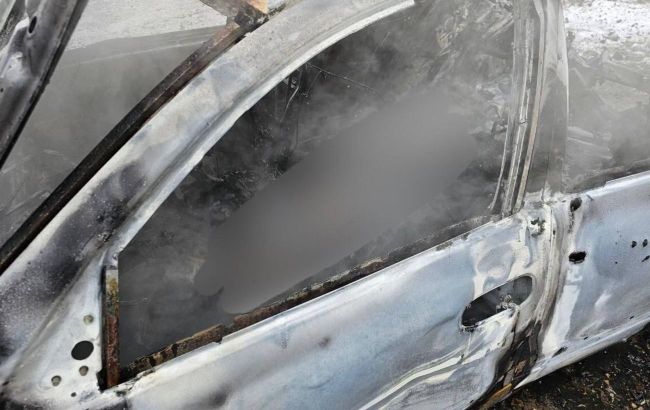 Photo: Russian troops fired at the company's parking lot in Kherson on November 20 (t.me/olexandrprokudin)
On the morning of Monday, November 20, the Russian army attacked the parking lot of the enterprise in Kherson. Two drivers died, and two was injured.
Around 09:00, the enemy shelled Kherson beforehand with artillery weapons.
"Currently, we know of three injured civilians: two died, one more person was injured," the Kherson regional prosecutor's office says in a statement.
Civilian cars were also significantly damaged.
According to Oleksandr Prookudin, the head of Kherson Regional Military Administration, the deceased were drivers of a local private enterprise. A residential building was also damaged.
Under the procedural guidance of the Kherson District Prosecutor's Office, a pre-trial investigation has been initiated in criminal proceedings on the fact of violation of the laws and customs of war, which is combined with intentional murder (Part 2 of Article 438 of the Criminal Code of Ukraine).
Another victim of the morning shelling of a parking lot in Kherson has been reported. This is a 56-year-old woman who was in her apartment at the time of the attack.
"She was hospitalized with contusion and back injury. Doctors assess her condition as moderate. In total, two people died as a result of this attack, two more were wounded and are now in hospital," the Kherson Regional Military Administration says.
Shelling of Kherson
Russian troops shell Kherson every day and several times from the temporarily occupied part of the Kherson region. Yesterday, November 19, the invaders fired at a high-rise building in Kherson - a 3-year-old child was injured while walking on the street with her grandmother. Three other adults were also injured. On November 18, in Kherson, a volunteer was wounded by shelling.
Also, Russian troops, in addition to the right bank, began shelling the left bank of the Kherson region. Thus, according to the Kherson Regional Military Administration, they are trying to stop the Ukrainian troops after their entrenchment at several bridgeheads in the occupied territory of the region.