Russian forces shell heavily Kherson region: 6 dead, including a child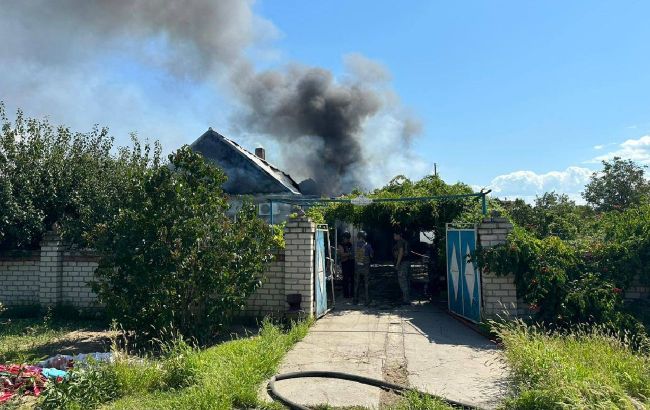 Russian forces shell heavily Kherson region: 6 dead, including a child (t.me/Klymenko_MVS)
Russian forces heavily shelled the Kherson region today. Due to the enemy strikes, 6 people were killed, including a child, according to the Minister of Internal Affairs Ihor Klymenko, and the Head of the President's Office Andriy Yermak.
The Russian armed forces launched artillery strikes on Shyrokа Balka in the morning. As a result of the shelling, a local resident and a family – a husband, wife, and their 23-day-old daughter – were killed.
A 12-year-old boy also suffered serious injuries. He has been hospitalized, and his condition is critical.
Additionally, the Russians targeted the village of Stanislav with multiple rocket launcher systems, recording 12 shelling. 5 private residential buildings were destroyed and damaged.
Due to the Russian shelling, two men were killed. Another woman is injured and receiving medical help.
Updated
Kherson Regional military Administration reported that a severely wounded 12-year-old boy died in the hospital. The number of victims increased to 7.
Photo: Russians killed 6 residents of the Kherson region (t.me/ermaka2022)
Shelling of the Kherson region
Russians almost daily shell Kherson and the right bank of the Dnipro River in the Kherson region. They employ heavy weaponry and aviation mostly.
On August 12, the Russians attacked Poniativka and Odradokamianka in the Kherson region. As a result of the shelling, two people were wounded.