Russian forces removed large ships from occupied Crimea - ISW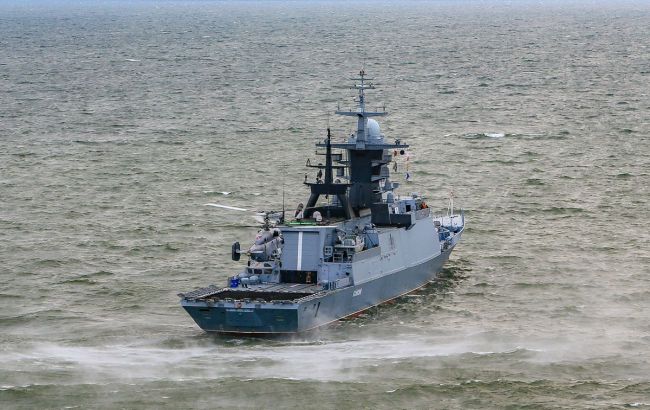 Russian forces have taken large ships from the occupied Crimea (photo: facebook.com/mod.mil.rus)
Russian forces have relocated several ships from the Black Sea Fleet from the temporarily occupied Sevastopol to Novorossiysk (Krasnodar Krai, Russia), likely in an attempt to protect them from missile and drone strikes, according to the ISW report.
Satellite images published on October 1 and 3 show that Russian forces have relocated no fewer than 10 ships from Sevastopol to Novorossiysk. It is reported that the occupiers have moved to their new location frigates "Admiral Makarov" and "Admiral Essen," three diesel submarines, five landing ships, and several small missile boats.
Satellite images from October 2 show that four Russian landing ships and one submarine remain in Sevastopol. According to ISW analysts, Russian forces may temporarily relocate some ships to Novorossiysk following numerous strikes on Black Sea Fleet objects in Sevastopol and its vicinity, but they are likely to continue using Sevastopol as a base for the Black Sea Fleet.
Key findings by ISW
Ukrainian Forces have continued their offensive operations in the Bakhmut area and in the western part of the Zaporizhzhia region, making some progress.
Autumn and winter weather conditions will slow down but not halt Ukrainian counteroffensive operations.
The Kremlin is likely to increase the use of digital authoritarian tools to strengthen internal repression and enhance control over the information space.
Russian forces have conducted offensive operations along the Kupiansk-Svatove-Kreminna line, in the Bakhmut area, and achieved limited success in the Kreminna area.
You can find more details about the attack by the Ukrainian Armed Forces on the Black Sea Fleet base in occupied Sevastopol in the article by RBC-Ukraine.