Russian forces prepare for a new attack on Avdiivka - ISW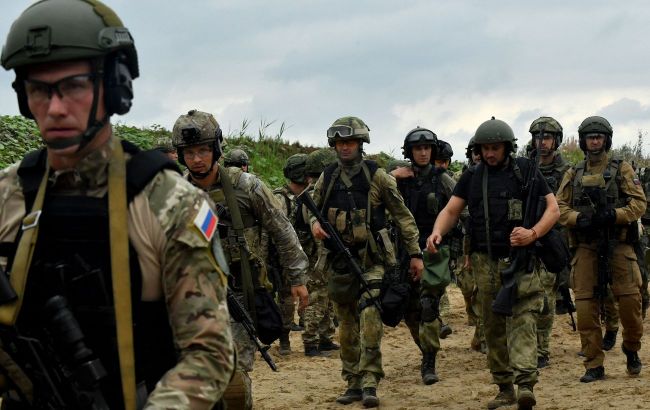 Russian forces are preparing for a new attack on Avdiivka (photo: Getty Images)
Russian forces are reportedly preparing for a new wave of attacks in the Avdiivka area, despite significant losses in equipment and personnel, reports ISW.
Russian forces may be preparing for frontal infantry attacks following heavy artillery preparations to compensate for the heavy losses of equipment in Avdiivka during October.
The open-source geolocation project GeoConfirmed used commercially available satellite imagery to confirm that as of October 9, Russian forces had suffered at least 197 damaged or destroyed vehicles, with 99 vehicles lost during the first wave of attacks from October 9 to 13, 94 vehicles lost during the second wave from October 14 to 23, and four confirmed and 18 potentially lost vehicles from October 24 to 31.
GeoConfirmed analysts described Russian losses in the Avdiivka area as the most significant in such a short timeframe since the beginning of Russia's full-scale invasion of Ukraine.
Key findings by ISW:
The current situation near Avdiivka is a demonstration of the broader Russian General Staff's inability to assimilate and disseminate the lessons learned by Russian forces during previous unsuccessful offensive operations in Ukraine.

On the night of October 31 to November 1, Russian forces launched a series of drone and missile strikes, primarily targeting the Poltava region.

Russian military, all in all, are ready to reestablish their military districts as the primary unified headquarters of ground forces, while simultaneously returning naval forces under the command of the Russian Navy.
Earlier, British intelligence reported that the occupiers had deployed eight brigades near Avdiivka. They suffered losses, which are likely the highest among Russian forces in 2023.