Russian forces drop high-explosive aerial bomb on Zmiinyi Island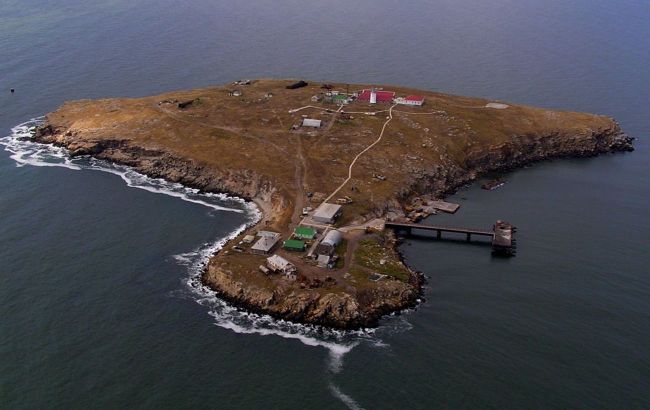 Russian Federation drops a high-explosive bomb on Zmiinyi Island (mapio net)
In a morning assault on July 13th, the Russian army attacked Zmiinyi (Snake) Island, according to reports by Natalia Humeniuk, the spokesperson for the Southern Defense Forces, during an interview on 24 Channel.
"They conducted extensive reconnaissance operations yesterday. Today, at dawn, they finally bombed Zmiinyi Island, dropping an explosive aviation bomb," she said.
Humeniuk suggested that the Russians are targeting and shelling Zmiinyi Island because of the "grain deal," which they themselves constantly block.
"These are likely acts of attention related to the 'grain deal.' On July 17th, everything that was agreed upon in the agreement is supposed to be automatically extended, or the Russians will start their capricious behavior once again," said Humeniuk.
Liberation of Zmiinyi Island
Recalling the events, on June 30th, 2022, Russian occupiers fled from Zmiinyi Island in the Black Sea. This allowed Ukraine to prevent Russia from accessing the coast of the Odesa region and also opened up the "grain corridor."
On the symbolic date of 500 days of war, President Volodymyr Zelenskyy visited Zmiinyi Island. Together with Ukrainian commanders, he paid tribute to the heroes who liberated the island from the occupiers.